Robert De Niro, Michelle Rodriguez And Jonah Hill Cast In Robert Rodriguez's Machete? UPDATE: Steven Seagal Too?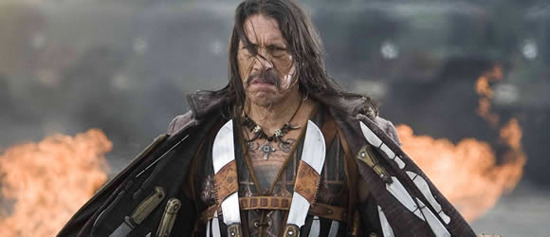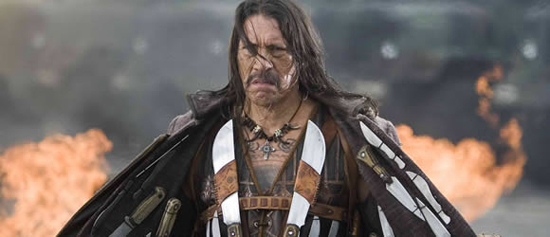 [Update: As he casts Machete, Robert Rodriguez seems bound and determined to upstage Sylvester Stallone's The Expendables. Now The Playlist has a good source that says Steven Seagal is also on the list. More to the point, it seems like he's not just on the 'in talks' list, but much closer to being set to be in the film.]
Robert Rodriguez is finally getting around to direct a feature film adaptation of the infamous Grindhouse faux movie trailer Machete, with he will co-direct with his longtime editor Ethan Maniquis. Last we heard, production was scheduled to begin before the end of July. BloodyDisgusting obviously has spies in the Rodriguez camp as they've broken a bunch of stories on the Rodriguez-produced Predators, and now has a crazy list of actors/actresses who will be featured in the film.
The biggest shocker is Rober De Niro, who has apparently taken the role of Senator McLaughlin. Rodriguez has ties to Tarantino, who definitely has ties to De Niro, so its not impossible. Other cast includes Danny Trejo (obviously), Michelle Rodriguez of Fast and the Furious and Lost fame who will be playing Luz, and Jonah Hill of Superbad fame, who will be playing Julio.
Rodriguez wrote the script a while ago, and with financing available from Overnight Productions it's time to make it happen.  It isn't clear if the movie will be released direct-to-video or have a small theatrical release. Watch the original Machete trailer from Grindhouse below (NSFW):