Page 2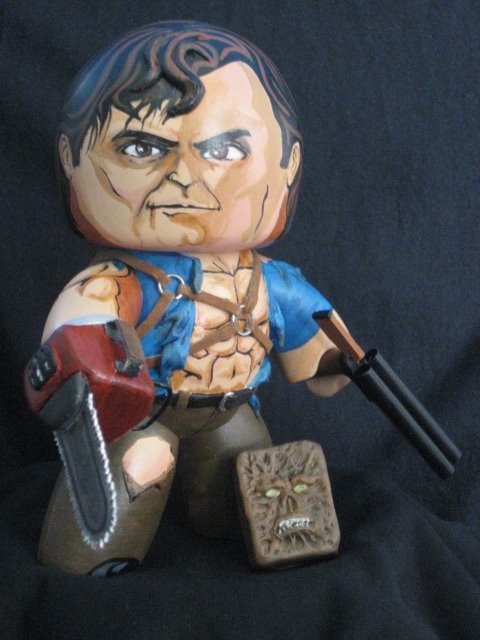 Page 2 is a compilation of stories and news tidbits, which for whatever reason, didn't make the front page of /Film. After the jump we've included 25 different items, fun images, videos, casting tidbits, articles of interest and more. It's like a mystery grab bag of movie web related goodness.
Likhang Pinoy created this custom Mighty Mugg of Bruce Campbell from Army of Darkness. [tdw]
Harry Potter and the Half-Blood Prince earned $104 million worldwide during its first day in theaters, setting a new record. [reuters]
EW lists the top 25 romantic movies.
Blu-Ray sales are on an upswing, up 3.9% for the first half of 2009. [variety]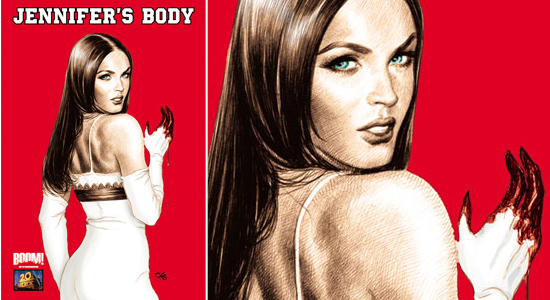 Shock has a first look at cover art from Boom! Studios Jennifer's Body graphic novel.
John Goodman has been cast in The Station, a Fox comedy pilot about "a group of lackluster CIA operatives at a covert South American outpost, where they're charged with installing a new dictator." The pilot will be directed by David Wain. [variety]
Warner Bros. has hired Matt Manfredi and Phil Hay to write Staycation, a comedy that Todd Phillips will produce. [variety]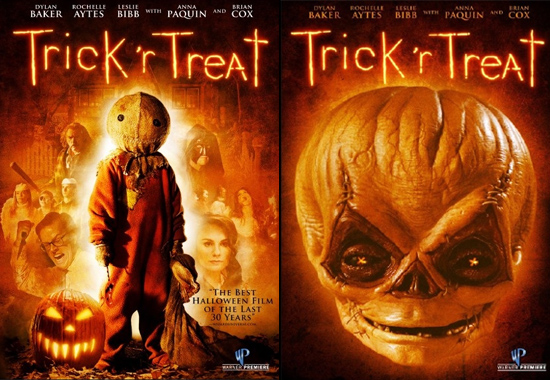 AICN has the cover art for Michael Dougherty's Trick 'R Treat DVD/Blu-ray.
Paramount will release Star Trek in a 3-Disc Blu-Ray. Lets hope its not one of those deals where the "third disc" is just a digital copy. [video business]
Unknown Australian actor Xavier Samuel has been cast in The Twilight Saga: Eclipse. [Risky Biz]
Great White Snark takes a look at the top five awful Harry Potter Tattoos.
The 10th video blog for Scott Pilgrim vs. The World shows the filming of Clash at Demonhead's concert scenes.
Brittny Gastineau, the reality television star that was making fun of Jamie Lynn Spears' unborn fetus in Bruno claims that Sacha Baron Cohen did not dupe her. She was "playing along." Surrre.... [usa today]
On October 6, Lionsgate will release The Gate: Monstrous Special edition. [shock]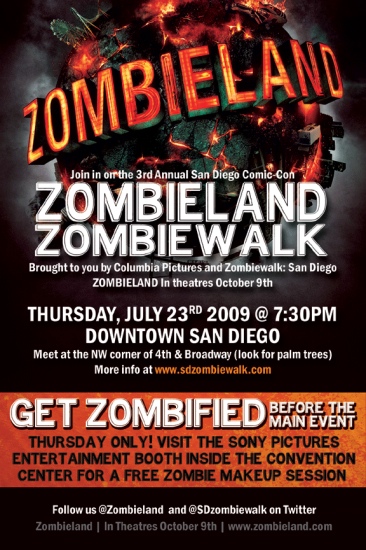 During Comic-Con, Zombies will be invading downtown San Diego for a Zombiewalk to help promote Zombieland.
Christine Baranski has joined Gerard Butler and Jennifer Aniston in Sony's comedy Bounty Hunter. [variety]
Rotten Tomatoes takes a look at the best movie wizards in movie history.
Check out this real PSA for Drunk Driving with the Gremlins. [toplessrobot]
Wes Anderson shares and talks about his perfect mixtape. [thisrecording]
What are we going to see from Kick-Ass at Comic-Con? Matthew Vaughn tells MTV: "There will be at least four scenes from the first act," he explained, "then a minute's montage of what's going to happen in the next two acts. ... They're all good scenes. Not the best scenes in the movie, but they set up what the film is about."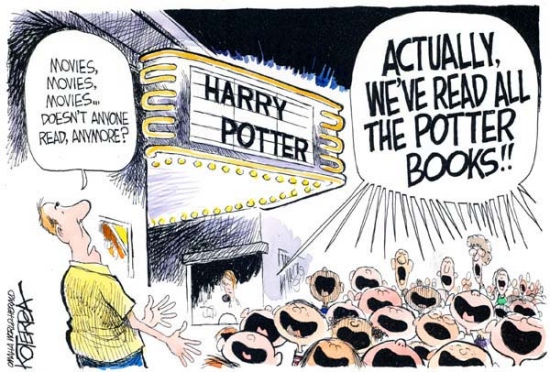 Political Cartoonist Jeff Koterba takes on Harry Potter.National Post has a guide to 101 Muppets of Sesame Street.
Andy Gould and Malek Akkad, who produced Rob Zombie's Halloween and Jeffrey Allard, who exec produced the Texas Chainsaw Massacre reboots, are teaming up for The Violent Kind. [THR]
John Debney (Sin City) will be the composer for Iron Man 2. [aicn]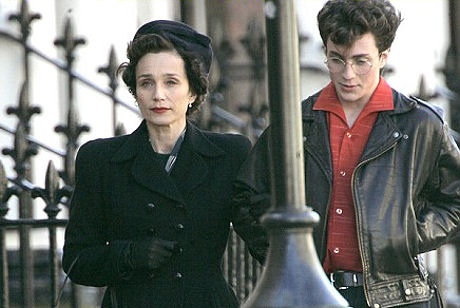 HollywoodElsewhere has a first look at Kristin Scott Thomas as Aunt Mimi and Aaron Johnson as John Lennon in Nowhere Boy.
Richard Kelly's The Box doesn't hit theaters until later this year, but the director already has a new script done. Kelly tweets: "My new script is done – it's just... expensive:)" ... "Wish I could figure out how to direct a movie each year like the Coens do. Maybe one day;)"
Funny tweet of the week. Diablo Cody tweets: "The fact that I just ate Dippin' Dots proves that they really are the ice cream of the future, as prophesized in 1990."