Straw Dogs Remake Rounds Up Cast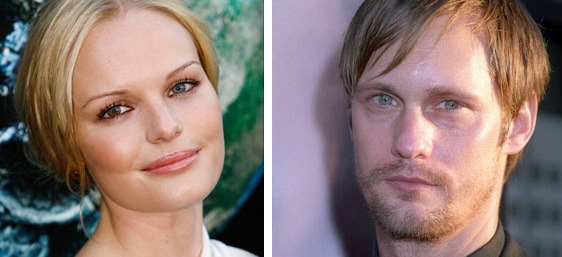 Variety have named Kate Bosworth and Alexander Skarsgard, alongside the previously cast James Marsden, as the three key players in the Straw Dogs remake. Marsden will be playing a screenwriter relocating to Mississippi from LA, Bosworth his wife who travelled to La La Land with aspirations to become an actress, and Skarsgard her high school boyfriend who sees her return home to Mississippi as a way to reignite his lost reputation in the town.
When I heard that Straw Dogs is being remade, I wanted to hear that it would be handled by a director as unflinching and uncompromising as Sam Peckinpah, helmsman of the original (Chan Wook Park would have been ideal, for example). That it is Rod Lurie in charge, sometime film critic now best known for (occasionally polemical) political dramas like The Contender or TV's Commander In Chief, leaves me both weary and a little curious. Whatever else he may or may not be, Lurie certainly isn't a guy to pursue an easy gig with a simple knock-off cash in.
Should the original and remake storylines follow at least fairly closely, there's going to be a series of violent and provocative confrontations in this new film that will not only guarantee an R rating but also require sensitive, intelligent handling to sidestep sensationalism and simplicity of moral argument.
I'm very impressed by the breadth and depth of James Marsden's resume and this role seems to add yet another colour. Seeing him re-teamed with his Superman Returns spouse might be a little odd for a moment, however, but I'm sure they'll get me over it.