Taken Director Is In Pursuit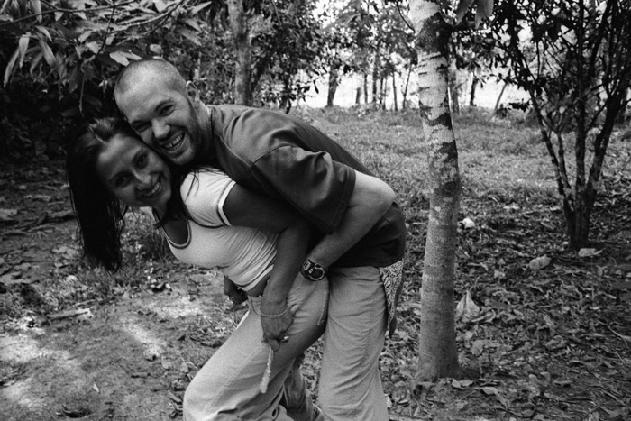 Taken director Pierre Morel has signed on to direct Pursuit for Universal Pictures. As well as the title might fit, this project is not the anticipated/expected sequel to Taken. Pursuit is an action thriller is based on the early career on conflict photographer Jason Howe (check out some of his photos here), who fell in love with a woman while on assignment in Columbia, only to later discover that she is an assassin for right-wing death squads. The studio is searching for a screenwriter for the project.
Morel is a lifelong photographer who became inspired by Howe's "Courageous photo work," and thought his real-life story would be a good basis for a fictionalized thriller. Morel tells Variety, "There is the sentimental side of a man in love, and a journalist trying not to become involved in the story he is covering." You can read an article Howe wrote about his real life experience in the Independent. The photo above is of Jason and Marilyn. Here is a short excerpt:
She then hit me with a confession that would both thrill and confuse me. She explained that in the months that I had been away in Iraq her role within the AUC had changed; she had joined the urban militia and become an assassin. Her job was now to eliminate informers and traitors. So far, she told me, she had killed at least 10 people in the area. I lit a cigarette and inhaled deeply, Marylin looked at me through the smoke as I exhaled, waiting to see how I would respond to what she had just told me.
Morel is still working with Luc Besson to come up with a sequel to the surprise hit Taken, and is also developing an Untitled Tokyo-Set Thriller for Paramount, about a Japan-stationed CIA operative who is ordered to carry out one final mission before he retires from service, but finds himself "caught in the middle of an international conspiracy."