First Look: Blurry Photos Of Scarlett Johansson As Black Widow In Iron Man 2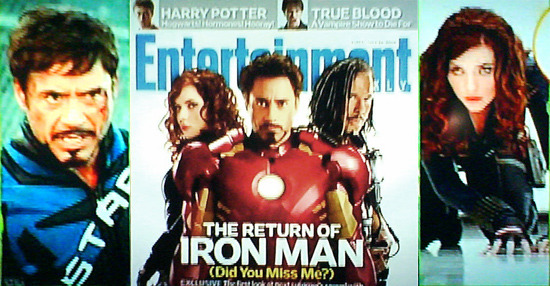 Update: Click here for higher quality photos.
Friday's issue of Entertainment Weekly is a full-on Comic Con preview and features our first look at Scarlett Johansson as Russian superspy Natasha Romanoff (aka the Black Widow) from Iron Man 2.
I'm sure we'll have a high resolution scan of these tomorrow, but for now we'll have to do with these screen-captures from Entertainment Tonight. I fixed them up the best I could in photoshop, but they're still pretty questionable quality. The EW Cover features Robert Downey Jr in the suit, Mickey Rourke as Whiplash, and Johansson as Black Widow. Both photos, in higher resolution, are available after the jump.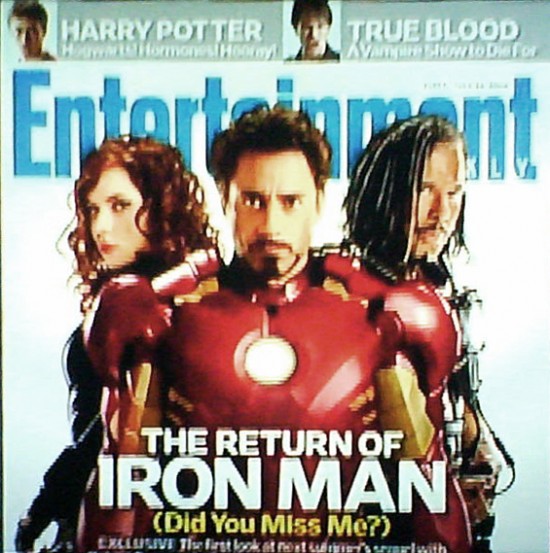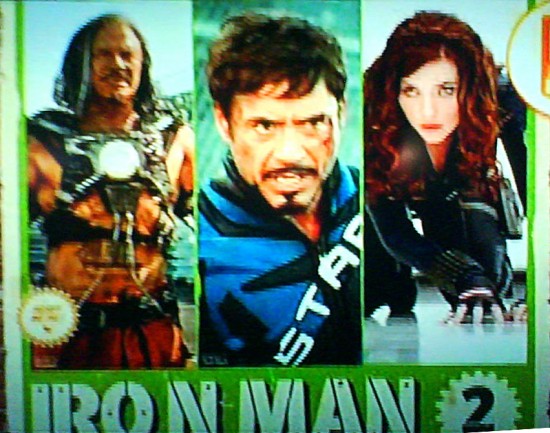 Iron Man 2 hits theaters on May 7th 2010. Thanks to /Film reader Alex B of the blog FirstShowing for the tip.