Guys And Dolls: Guy Ritchie Version Is (Surprise!) BS; Hugh Jackman Could Remake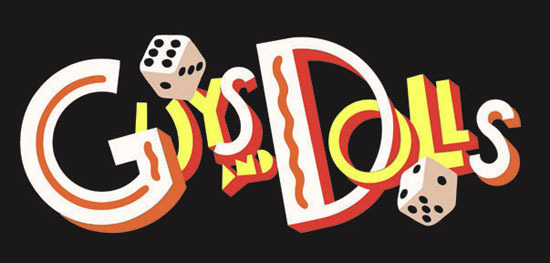 Not too long ago a ridiculous rumor percolated up, sourced from British tabloid The Sun: Guy Ritchie wants to make his own version of Guys and Dolls. Not that anyone believes a damn thing The Sun creates as 'news', and with good reason. According to the paper, he'd been given the 'green light' to cast the film, and he had his eye on both Jason Statham and Justin Timberlake. But the estate of Frank Loessner, who wrote the music and lyrics for Guys and Dolls, insists it's all crap. "I can't tell you what is happening, but I can tell you what is not happening, and that is this Guy Ritchie version," said Allen H. Arrow, attorney for the estate.
But then Arrow told Variety what could be happening: a version with Hugh Jackman. More after the break.
For some time, there's been rumbling that Fox wants to revive Guys and Dolls on film, with Jackman as Sky Masterson, originally played on screen by Marlon Brando. "We are not opposed to that development," said Arrow. "This musical survived even the recent Broadway revival, and as bad as that was, they couldn't kill it. If the terms are proper in the scenario you describe, that could happen."
Remaking Guys and Dolls, the story about Times Square gamblers and hoods originally staged on Broadway in 1950, then filmed with Brando, Jean Simmons and Frank Sinatra, is an idea that keeps coming up. In 2002 and 2003 there was word that Miramax and the Chicago producers might take it on, with Vin Diesel in the Brando role alongside Nicole Kidman in the female lead. That went nowhere (shocker!) but because the subject just won't die we'll inevitably see it happen sooner or later. That being the case, Jackman certainly seems like the best bet.