Emily Blunt To Star Opposite Matt Damon In The Adjustment Bureau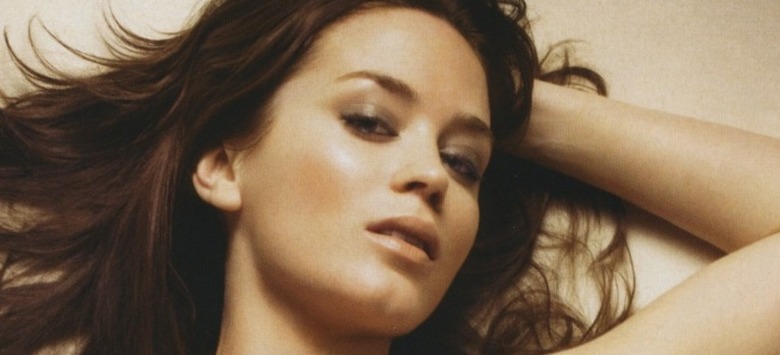 The Hollywood Reporter has reported that Emily Blunt will star alongside Matt Damon in the upcoming silver-screen realisation of the Philip K. Dick sci-fi short story called The Adjustment Team, here upgraded to The Adjustment Bureau. It will be the first film directed by George Nolfi, who is rather more practiced as a screenwriter. He's written for several other Damon projects, such as The Bourne Ultimatum, the as un-titled fourth Jason Bourne film and Ocean's Twelve, and he's adapted Dick's story into the screenplay for this one too. You'd guess he likes the way Damon gives a line reading.The Adjustment Bureau is about an up-and-coming congressman, played by Damon, who meets a beautiful ballet dancer, to be played by Blunt, only to find they are being mysteriously kept apart. I revealed before that the plot ends up sharing certain similarities with a modern classic of sci-fi cinema, but I'm not going to repeat myself now. It's too much like a spoiler.
Last time I reported on the film, the Nolfi-Dick-Damon package was out to studios, but it has now found a home at Media Rights Capital, the folks who bring you a lot of TV these days, apparently, and were recently also responsible for Bruno. In the future they've also got Robert Rodriguez' Shorts and Richard Kelly's imminent stinker, The Box.
Blunt has been shooting Gulliver's Travels with Jack Black right here in Oxfordshire, England. No, I haven't seen her around, and no, should I happen to, I won't get her number for you.
Damon seems to be in with a good chance of awards recognition in the next gong season, with high-profile roles in The Informer!, Invictus and The Green Zone all lining up to bow before year's end. I don't think Oscar will come knocking for his role in the US re-dub of Ponyo, perhaps, but three good shouts at glory in a single year could be an impressive display of both acting chops and brilliant career management.