Tony Leung Breaks His Arm Preparing For New Wong Kar-Wai Film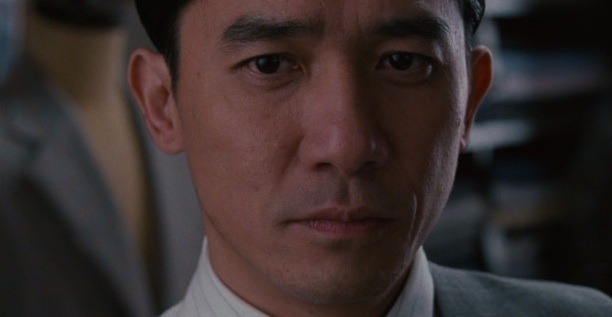 Ouch. In the midst of a rather painful-sounding 'full strength' fight rehearsal on Monday, Tony Leung took a kick from his instructor that actually broke his arm. They were working in preparation for Wong Kar-Wai's upcoming biography of Ip Man, the renowned martial artist who famously trained the teenage Bruce Lee. While we don't know if this injury will yet delay the September start date for the production, we do know that Leung is continuing training his kicks, and just leaving his arm out of use.
We already have Ip Man, Wilson Yip's very good biopic of a year or so ago that starred Donnie Yen in the title role, so if it were a director less inspiring and exciting than Wong Kar Wai I wouldn't be looking forward to this new retread one half as much. Apparently, this new film will be called Yi Dai Zong Shi, which translates to Grand Master. There's some historic controversy, now moot as Ip Man has released, that arises from both of these films having been in development a long time and both originally wanting to use the words Grand Master, or the equivalent, in their title.
Tony Leung was last seen by audiences in John Woo's Red Cliff double, and last collaborated with Wong Kar Wai on 2046, which is apparently when they hatched the plan to mount this Ip Man movie.
Wong Kar Wai has not undertaken a new martial arts themed project since Ashes of Time in 1994, though he did release a 'redux' version of that film in 2008. As such, this new project is attracting all kinds of attention. It's only genre bias, of course, a trait I can't really identify with, unless we're talking about zombies. And, for the record, I'm not sure Wong Kar Wai is as attuned to the skills necessary to make a truly exceptional martial arts film as his Ip Man counterparts, or for that matter, as he is attuned to the making of poignant drama. Worst case scenario, we'll at least have two very different films about the one man.