This Week In DVD & Blu-Ray: Mad Men, The Haunting In Connecticut, The State (The Complete Series), And More
We may receive a commission on purchases made from links.
This Week in DVD & Blu-ray is a column that compiles all the latest info regarding new DVD and Blu-ray releases, sales, and exclusive deals from stores including Target, Best Buy and Fry's.
Please don't take the commentary on the movies and TV shows too seriously, as they're meant not to be reviews but rather previews that include the general thoughts and ramblings of a twice-committed DVD addict. The categories represent solely the author's intentions towards the films at hand, and are in no way meant to be a reflection on what he thinks other people should rent or buy. So if he ends up putting a movie you like in the "Skip it" section without having seen it, please keep in mind that the time you could spend leaving a spiteful but ultimately futile comment could instead be used for more pleasant things in life. Like buying DVDs.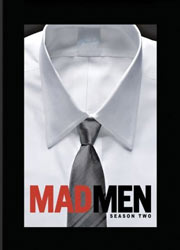 MAD MEN (SEASON 2)
Does the second season of Mad Men maintain the same level of excellence as the first? I have no idea, but that's not going to stop me from buying it. While normally I'm not one to blind-buy DVDs, the first season of Mad Men was so thoroughly captivating in its depiction of '60s society that I decided I'd be better off simply waiting until I could soak in all the episodes of the next season at my own pace. So with that I'll throw the question over to you guys: how does Season 2 stack up to Season 1? Is it an improvement? A major departure? An utter disappointment? Share any and all thoughts in the comments below.
Blu-ray? Yes.Notable Extras: DVD & Blu-ray – 26 audio commentaries, a music sampler, Birth of an Independent Woman, An Era of Style, and Time Capsule – Historic Events of the 1960s.
BEST DVD PRICE
Target
Best Buy
Fry's
$32.99
$29.99
Amazon – $24.49
BEST BLU-RAY PRICE
Target
Best Buy
Fry's
$32.99
$29.99
Amazon – $30.99
EXCLUSIVE DEAL:What? Exclusive tie clip on standard DVD.Where? Best Buy.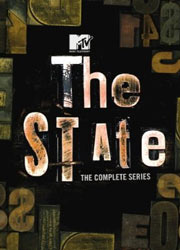 THE STATE (THE COMPLETE SERIES)
After years of waiting (and complaining), fans of The State have at long last gotten their wish with the release of this DVD set. Hailed by many as practically the only good thing MTV has ever produced, this surreal, slapstick '90s sketch comedy show was the starting point for a group of wonderful comedic talents that would later go on to create such shows as Reno 911! and Stella. Diehard loyalists may find themselves put off by some of the altered music cues, occasional blurred out images, and even some poor dubbing (all three of which are due to copyright issues), but those are a minor price to pay. While I wouldn't say watching the show is quite the transcendent experience some have made it out to be, it's definitely worth watching, with more laughs per episode than the entire run of most other sketch shows.
Blu-ray? No.Notable Extras: Audio commentaries, unaired sketches with commentary, interviews, outtakes, and special appearances.
BEST DVD PRICE
Target
Best Buy
Fry's
N/A
$44.99
N/A
Amazon – $38.99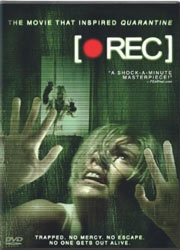 [REC]
2 years (and 1 remake) after its initial release, the buzzed-about, critically acclaimed Spanish horror faux-documentary [REC] has finally found a home in the US marketplace... even if it is a straight-to-DVD one. More upsetting though is the tagline on the cover: "The movie that inspired Quarantine." I understand the need to capture the interest of viewers, but it really shouldn't be done at the expense of the film's integrity. The DVD might as well read: "The most notable thing about this movie is that its existence made it possible for us to make it again. USA! USA!" Perhaps that's blowing things out of proportion a little, but I suppose I'm just a little sore over having the remake once again shoved in my face before even being given an opportunity to check out the original.
Blu-ray? No.Notable Extras: A making-of featurette.
BEST DVD PRICE
Target
Best Buy
Fry's
$17.49
$19.99
Amazon – $17.49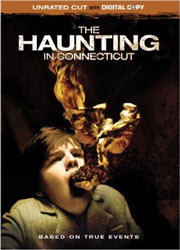 THE HAUNTING IN CONNECTICUT(Available as single-disc and Unrated Special Edition)The Unborn. The Amityville Horror. An American Haunting. The Omen. The Exorcism of Emily Rose. The Grudge. And so on, and so forth. Honestly, there are only so many variations you can see of the same thing until you just don't care anymore. I, for one, reached that point with movies about hauntings/ghosts/demonic possessions many years ago. So unless Sam Raimi decides it's time for another hilarious horror romp, I think it's probably best just to ignore these flicks until the genre eventually loses steam at the box office and studios find something else they can replicate over and over again for the next decade.Blu-ray? Yes.Notable Extras: DVD & Blu-ray – 2 audio commentaries, deleted scenes, featurettes ("Two Dead Boys: Making of The Haunting in Connecticut", "The Fear is Real: Re-Investigating the Haunting", "Memento Mori: The History of Post Mortem Photography", "Anatomy of a Haunting"), and a digital copy.
BEST DVD PRICE*
Target
Best Buy
Fry's
$16.99
Amazon – $16.99
*Does not include 2-Disc Edition, which costs $22.99 at each of the listed stores (including Amazon).
BEST BLU-RAY PRICE
Target
Best Buy
Fry's
$26.99
$24.99
Amazon – $24.99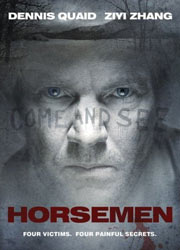 HORSEMEN
See above. If something as blatantly generic and lame-sounding as The Haunting in Connecticut can secure itself a wide release, what chance is there that I'm going to waste my time on another equally generic-looking horror flick that couldn't even accomplish that?
Blu-ray? No.Notable Extras: An audio commentary with the director and director of photography, and deleted scenes.
BEST DVD PRICE
Target
Best Buy
Fry's
N/A
$19.99
$17.99
Amazon – $19.99
Other noteworthy DVD (and Blu-ray) releases this week...
Explicit Ills [DVD / Blu-ray] – The Edge of Love [DVD / Blu-ray] – Grey Gardens – 12 – Van Wilder: Freshman Year – Leverage (Season 1) – ER (Season 11) – For All Mankind (Criterion Collection) [DVD / Blu-ray] – The Human Condition (Criterion Collection) – G.I. Joe: A Real American Hero (Season 1.1)
Other noteworthy Blu-ray-specific releases this week...The Towering Inferno