John Goodman And Susan Sarandon Join Jack Kevorkian Biopic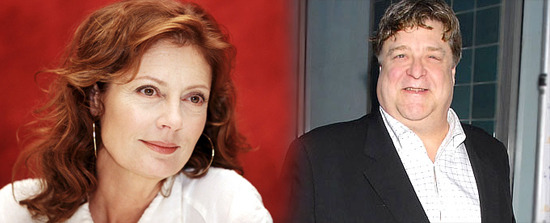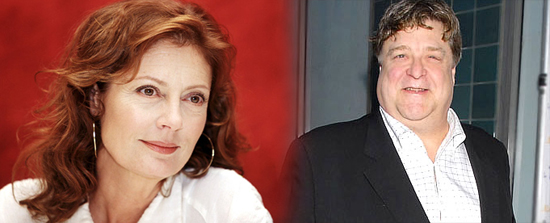 Back in May there was news that Al Pacino might star in You Don't Know Jack, Barry Levinson's biopic of controversial 'Doctor Death' Jack Kevorkian. (As Peter reported on Page 2.) Not only is Pacino in the picture, but Susan Sarandon and John Goodman have also joined, according to THR. The film, scripted by Adam Mazer, is a loose adaptation of the book Between the Dying and the Dead: Dr. Jack Kevorkian's Life and the Battle to Legalize Euthanasia. Despite the cheeky title, which should help lure viewers into a downer film, Kevorkian's long fight to establish the right to die for terminally ill patients is a serious, important story. Kinda trumps the last Goodman/Sarandon pairing, in last year's Speed Racer.
THR reports that Goodman will play Neal Nichol, one of the co-authors of the source text. He's been a friend and colleague of Kevorkian's since the early '60s, and has long supported his argument that terminal patients have the right to physician-assisted suicide. Sarandon will play Janet Good, also a supporter of Kevorkian's position. Good worked with the Hemlock Society (now part of the much more innocuously titled nonprofit organization Compassion & Choices) and eventually availed herself of Kevorkian's services after developing her own terminal cancer. That's got to be the film's hook; the irony and dramatic weight of a supportive activist ending her life with the choices she fought for are undeniable.
Jack Kevorkian became a national figure in the late '80s when he began to offer 'death counseling', had his Michigan medical license revoked, and eventually went to jail after allowing a tape of one of his assisted medical suicides to be broadcast on 60 Minutes. Kevorkian served eight years ('99-'07) and was released for good behavior. Primary conditions of his parole specify that he not assist in any further euthanasias (obvious, really) and that he not offer any care at all to patients over 62 years of age. He claims to have performed over 100 such physician-assisted euthanasia operations.