Casting Notes: Danny Huston In Robin Hood, Jason Statham In Blitz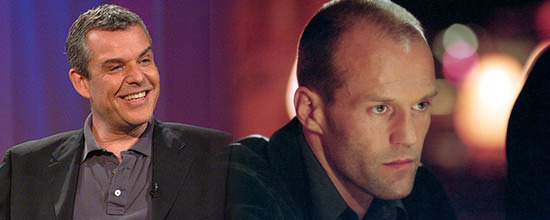 Here's a couple of short casting bites. First up, according to THR Danny Huston has joined the cast of Ridley Scott's still-untitled Robin Hood picture, which is currently shooting in England. The awesome Huston — well, maybe not so awesome in Wolverine, but just check him out in The Proposition — is stepping in as Richard the Lionhearted. You might remember that Iain Glen briefly played the same figure in Ridley Scott's Kingdom of Heaven, which takes place in a timeline that slightly overlaps this new Robin Hood picture.
And, confirming news that started to percolate over a month ago, Jason Statham is in final talks to join the London-set serial killer thriller Blitz. Details after the jump.
Blitz, adapted by Nathan Parker (who scripted a film you may have heard of called Moon) from Ken Bruen's novel of the same name and directed by Elliott Lester (Love is the Drug), is another Statham / Lionsgate UK project, following up last year's The Bank Job. According to Variety, Statham will play a role that is wholly unique to this movie: "a tough, uncompromising cop assigned the task of tracking down the killer." OK, maybe that doesn't sound unique. He'll partner with the also-awesome Paddy Considine (memorable as one of the two Andys in Hot Fuzz) in this endeavor.
The trade's description omits a few things. Statham will likely be Detective Sergeant Brant, a recurring character in Bruen's novels, and Considine an openly gay officer, Sergeant Porter Nash. They're after a cop killer called Blitz who uses a hammer to perpetrate his misdeeds as he attempts to kill officers all over the city. The characters inhabit a dirty, violent London and have their share of regrets; as the story opens Statham's character Brant is dealing with the repurcussions from his assault on a precinct psychologist.