Funny People Viral: Raaaaaaaandy Documentary Part 1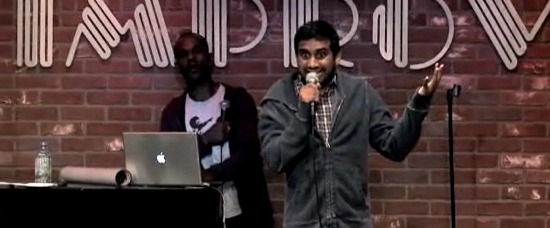 More viral videos for Judd Apatow's Funny People have begun to hit the web. Part one of a documentary series profiling Randy (a character played by Aziz Ansari), a rising stand-up comic who is "featured in the new film Funny People", is now online at FunnyOrDie.
The first half features clips from Randy's stand-up act edited together with a couple on camera interviews. The second half focuses on Randy's enterprising endeavors and his idea to digitally insert himself into porno movies. Watch the video embedded after the jump.