What You Probably Won't See At Comic-Con 2009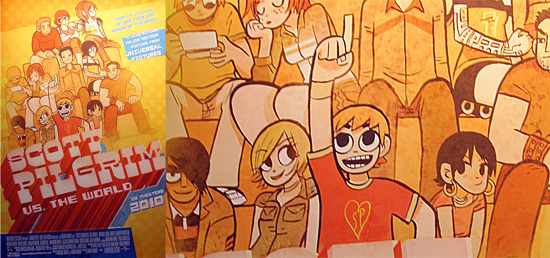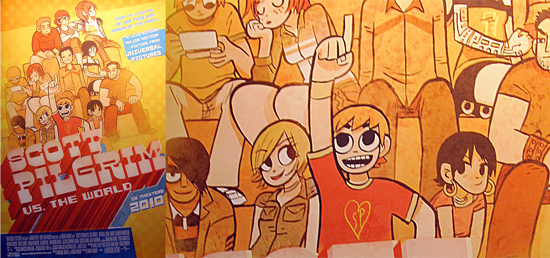 Now that the Wednesday, Thursday, Friday, Saturday and Sunday schedules have been announced for the 2009 San Diego Comic-Con International, lets take a look at some of the films that won't be making an appearance at the convention.
Universal will not be flying out the cast and crew of Edgar Wright's Scott Pilgrim vs. The World, which makes almost no sense since theyll probably be on a weekend break in Canada. (Update: I have been informed that the movie is shooting 6-day weeks, and coming to Comic-Con would mean a 2-day break from filming). Comic-Con would be the perfect place to get the buzz started on the big screen adaptation of this awesome indie comic book. Universal will also not be showing or presenting anything from Ridley Scott's Robin Hood.Disney is spending too much time on the 3D and animated films that they've completely forgotten to bring the live action films Prince of Persia: Sands of Time, The Sorcerer's Apprentice, and Surrogates (which was based on a comic book) to the convention.The Weinstein Co isn't promoting Quentin Tarantino's Inglourious Basterds (Comic-Con seems like a better venue than UFC), nor are they brining Rob Zombie's Halloween II (which had a presence the first time around), the post apocalyptic dramatic thriller The Road, the big screen adaptation of Youth in Revolt (which stars Michael Cera and would be a perfect fit for the Con), or Piranha 3D.Lionsgate isn't brining Neveldine/Taylor's Gamer, Saw VI (a series which has had a presence in past years), or the vampire horror film Daybreakers.Warner Bros' big screen adaptation of the graphic novel Whiteout is mysteriously missing in action despite making an appearance at last year's con. Ninja Assassin isn't listed on the panel line-up but might have a secret screening. Zack Snyder's animated 3D adaptation of Guardians of Ga'Hoole also isn't on the schedule.20th Century Fox's teen horror film Jennifer's Body and Wes Anderson's animated film Fantastic Mr. Fox are oddly missing.MGM doesn't have a panel for the Joss Whedon/Drew Goddard horror comedy The Cabin in the Woods, although I heard there might be a special sneak preview at a press-only event (MGM denies this). The company's sci-fi time-travel comedy Hot Tub Time Machine, which also seems like perfect fit for the convention, is not on the line-up.DreamWorks Animation is again completely skipping the convention, despite it being the first year that presentations can be shown in digital 3D. How to Train Your Dragon doesn't have a panel, and their 2010 superhero comedy Oobermind has no presence in Hall H (I'm sure they'll have something next year, right?).Sylvester Stallone's The Expendables has no scheduled appearance.
Of course, the below list is subject to change. Panels and projects could be added, or surprise appearances might be made (for instance, Warner Bros has a panel where they could surprise with Ninja Assassin). Also, some of these films might very well have a show floor presence, advertising presence (District 9 was all over last year's Con), or viral marketing launch at the Con. But judging from the officially announced schedule, this is the list of movies that won't have a panel presence at the Con.