Steven Soderbergh And Terence Stamp Looking To Sequelize The Limey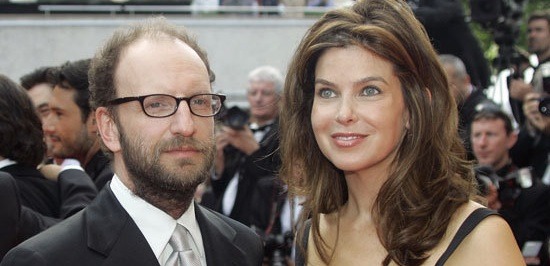 E! workhorse and acclaimed journalist Jules Asner was the guest on the current episode of the Adam Carolla podcast. Amongst discussion of her work, the mysteries of the modeling industry, the unpleasantness of Brooke Burke and lots of other non-/Film business, conversation does eventually come to Steven Soderbergh, Jules' husband.
If you drop in at 19 minutes and 30 seconds or so, you can hear the talk on Soderbergh begin with Carolla's attack on Ocean's 13 and Asner's brief defense. Asner then describes The Informant! as one of her favourite pictures Soderbergh has made alongside Ocean's 11 and 12 and The Limey. After Carolla agrees that The Limey was a corker, conversation turns to the potential sequel.
Here's the key quote from Jules Asner herself:
He wants to do a sequel to The Limey, and Terence Stamp wants to do it. Terence and Michael Keaton.
Yep, Michael Keaton. I think that's new news, folks. I'm certainly happy about the prospect because I loved The Limey too and am definitely always keen to see new work from Stamp, Keaton and Soderbergh.
Asner later discusses Soderbergh's upcoming adaptation of the Librace biography Behind the Candelabra, as written by Liberace's lover Scott Thorson, and how the 'John Holmes murders' have caused a problem for the production. It's an anecdote well worth listening to but perhaps too involved to transcribe here.
Asner also confirmed the earlier report that Matt Damon will play Scott Thorson while Michael Douglas is in for Liberace himself. This could well be the next picture on Soderbergh's slate now that Moneyball has been batted along.
After this the discussion wanders off-topic, though you might want to stay tuned for some minor chatter of Asner and Soderbergh's personal life and how it may be shaped by Asner's relationship with her parents. Or not. I'm with the nots.