Jennifer's Body Photo Reveals Megan Fox's Bloody Bite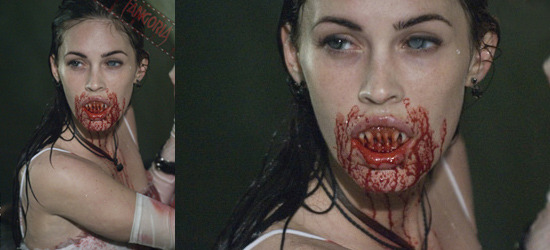 After the red band trailer, you might have thought that you had a pretty good idea of what Jennifer's Body is about. But this new photo, published over at Fangoria, proves that we haven't seen everything yet.
Written by Academy Award winner Diablo Cody and directed by Karyn Kusama, the film tells the story of a small-town high school hottie Jennifer (Megan Fox) who is possessed by a hungry demon and begins eating boys. If you missed the red band movie trailer which was unleashed earlier this week, check it out here. Jennifer's Body hits theaters on September 18th 2009.