Funny People Red Band Movie Trailer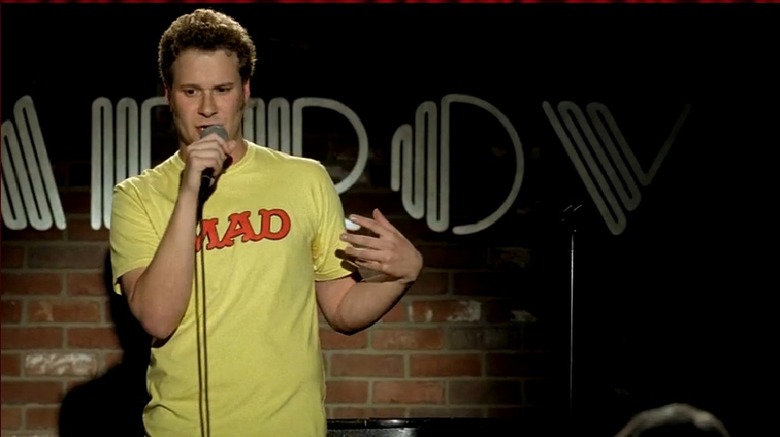 It's trailer madness Wednesday here on /Film. Earlier today we posted the awesome full trailer for Neill Blomkamp's District 9 and now Universal Pictures has premiered a new red band movie trailer for Judd Apatow's Funny People. The new uncensored trailer features some of Adam Sandler's NSFW stand-up routine, more of an emphasis on Eric Bana's character, Ira's hilarious video game rant, a better look at Aubrey Plaza's role in the story, and even a quick look at some of the film's many cameos. But overall the trailer feels more PG-13 than R-rated. Watch the trailer embedded after the jump, and as always, leave your thought sin the comments below.
Over the past few years, writer/director Judd Apatow (The 40-Year-Old Virgin, Knocked Up) has shown that nothing—not even losing your virginity or the miracle of childbirth—is sacred. About his third film behind the camera, he says, "I'm trying to make a very serious movie that is twice as funny as my other movies. Wish me luck!" Apatow directs Adam Sandler, Seth Rogen and Leslie Mann in Funny People, the story of a famous comedian who has a near-death experience. Adam Sandler, Eric Bana, Jason Schwartzman, RZA and newcomers Aubrey Plaza and Aziz Ansari join a cast that reunites Judd Apatow with Seth Rogen, Leslie Mann and Jonah Hill in their third comedy together.
Watch the trailer in high definition on MySpace. Funny People hits theaters on July 31st 2009.