Book Of Blood Red Band Trailer: Clive Barker Can't Catch A Break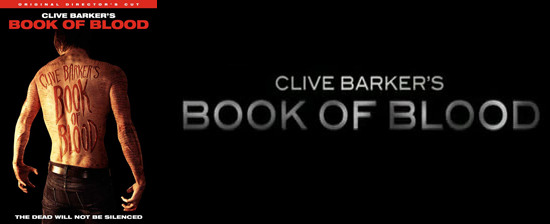 Clive Barker keeps getting screwed of late, especially when it comes to film adaptations of his short works. First there was Midnight Meat Train, which Lionsgate dumped in dollar theatres like a deformed baby into a dumpster, and now the perfectly reasonable looking Book of Blood is going straight to DVD. (Where it will have exalted company this fall thanks to Paul Solet's Grace.) Bloody Disgusting reports that the film will hit shelves on September 29, and they've got a new red band trailer, which you can see after the break, to prove it.Book of Blood was the framing story to the Books of Blood, a six-volume collection of short stories that was Barker's battering ram into the pantheon of horror writers. Didn't hurt that the six volumes were all published within about a year, and that the stories within ran the gamut from horror to realistic oddity to comedy and outright fantasy. The film, directed by John Harrison and starring Jonas Armstrong, Sophie Ward and Reg Fuller, is about a fake medium who falls prey to real ghosts, which carve their stories on his flesh.
This was planned to be the first in a new series of adaptations from the Books of Blood; Pig Blood Blues, Madonna and Dread were the next in line. With the direct to DVD sale, we'll see where that goes. (Matador Pictures, which produced this film, lists Dread as 'completed' on its website.)
Meanwhile, you've got other stories from the series already on celluloid, in varying quality: Midnight Meat Train, Rawhead Rex (an absolutely terrible film), The Body Politic (as Quicksilver Highway), The Forbidden (as Candyman) and The Last Illusion (as Lord of Illusions). I'd still love to see films of The Yattering and Jack (a fun demon haunting tale, painted in comics form many years ago by the great John Bolton), Human Remains (about a gay prostitute who is followed and replaced by a doppleganger) and the wild In the Hills, the Cities, which you'll just have to read about.
Trailer for Book of Blood: