First Look: The Da Vinci Code Sequel The Lost Symbol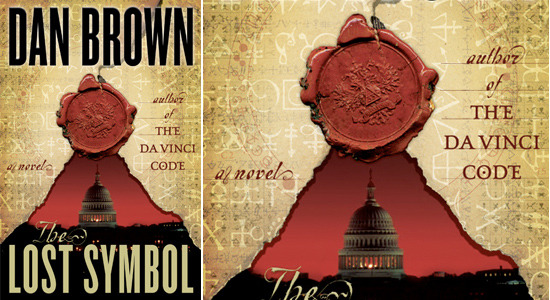 Today Random House finally revealed the cover art for author Dan Brown's latest book The Lost Symbol. The cover of the new book confirms that the third adventure will take place on home soil, with a 12-hour race to the finish quest set in Washington, DC. The book is the third in a series that follows mystery-solving Harvard symbologist Robert Langdon unravel conspiracy theories using hidden codes.  As we've previously reported, Columbia Pictures has already moving forward with a third film in the franchise, which already accounts for over $1.23 billion in worldwide box office.  Check out the full book cover after the jump.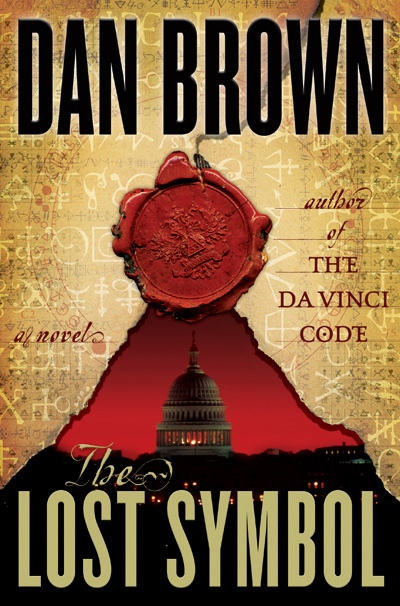 The cover on the domestic release features a picture of the Capitol with a red wax seal against a background of symbols. The Masonic-like seal is speculated to be of the Ancient and Accepted Scottish Rite for the Northern Jurisdiction, confirming rumors that the story will likely deal with the Free Masons. The cover for the Britain and Australian editions shows the Capitol and a key with a square and a compass for a handle. Brown's U.S. editor Jason Kaufman admits that the story is set in Washington but "it's a Washington few will recognize."
As we would expect, he pulls back the veil — revealing anunseen world of mysticism, secret societies, and hidden locations, with a stunning twist that long predates America.
The book will hit store shelves on 9.15.09. No word on when exactly director Ron Howard plans to film the big scrern adaptation.