Geek Deal: Freaks And Geeks Complete Series DVD Box Set For $37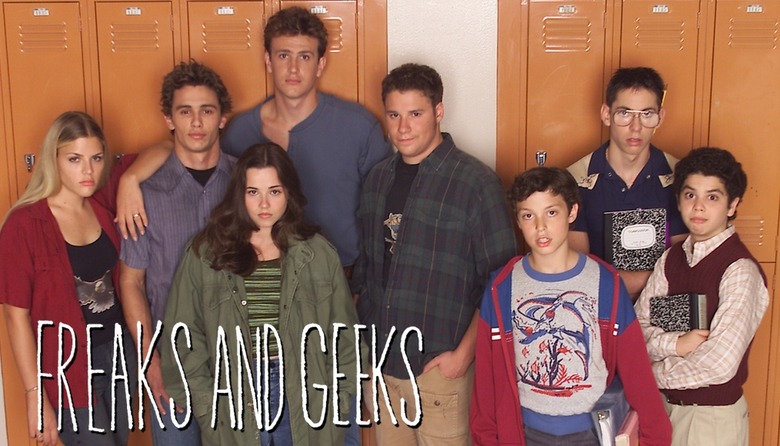 We may receive a commission on purchases made from links.
Amazon is having a sale on the Freaks and Geeks Complete Series DVD box set, selling it for $37.49, 46% off the $70msrp. If you haven't seen Freaks and Geeks, then this is a no-brainer. Created by writer-comedian Paul Feig (Arrested Development, The Office) and executive produced by Judd Apatow, the show starred Seth Rogen, James Franco, Martin Starr, Jason Segel, Linda Cardellini, Busy Philipps, John Francis Daley, Sam Levine, and featuring appearances by Lizzy Caplan and Ben Foster. Episodes written and directed by Apatow and Feig, and written by Mike White (School of Rock).
The box set features: The complete series – all 18 episodes on 6 DVDs, including the director's cut of the pilot, with never-before-seen footage. Deleted scenes, behind-the-scenes footage and outtakes. 29 audio commentaries by the actors, writers, directors, network executives, parents of cast members and obsessive fans. 28-page booklet with an essay by "Freaks and Geeks" creator Paul Feig, Q&A with executive producer/writer Judd Apatow and illustrated by extremely geeky photos. Deluxe DVDigistak style package with graphics behind the clear trays in a sturdy slip-case.