Zach Galifianakis Circles Three New Projects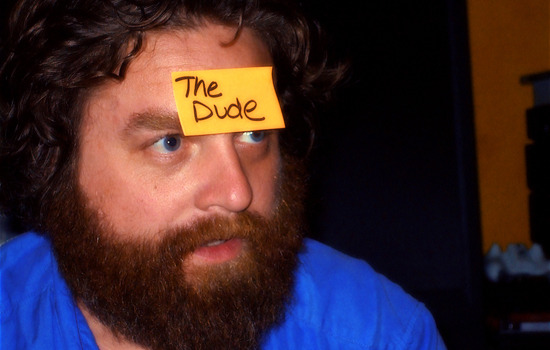 Just last week, Marshall Fine wrote an open letter to Zach Galifianakis that echoed what a lot of his long-time fans are probably thinking as The Hangover crosses the $200m mark. Basically: "Zach, please don't screw this up." Now the Hollywood Reporter has news that the comic is circling three different projects at Warner Brothers (in addition to the potential Hangover sequel), two of which don't sound particularly compelling. As Galifianakis becomes the latest unlikely superstar, what's his next move?
First off, his next move is already made — as we've reported, he's co-starring in the HBO series Bored to Death opposite Jason Schwartzman. He's in Youth in Revolt, Rogue's Gallery and a couple other projects that are near completion. So after that, THR mentions three possibilities: Man-Witch, the Todd Phillips film that Jack Black abandoned last summer, Due Date, also with Philips, and Say Uncle.
Man-Witch sounded awful when it came up as a possible project for Black last year; Galifianakis would play a guy who discovers he has supernatural talents, which leads him to attend an all-girls witch school. Given the leering, uncomfortable comedy in his talk show parody Between Two Ferns, and the fact that Phillips is part of the equation, that could be a suitable channel for the persona that Galifianakis crafted in his stand-up routines over the last few years. Or it could just become a broad, silly waste of time.Due Date sounds less likely, unless it somehow gets reworked as a Hangover sequel: THR describes it as a story of a slacker on a road trip with an uptight businessman, with a baby worked in as subplot. Far too much like The Hangover, really, at least based on the logline. There aren't any significant details on Say Uncle, so I'll leave off speculating on that. It's probably a good sign that he didn't sign right onto a couple of pictures as The HAngover started to become huge, and that he's still apparently circling films. Let's just hope that, after crafting a weird and unpredictable comic persona, Galifianakis doesn't just abandon it for the easy paycheck.