Page 2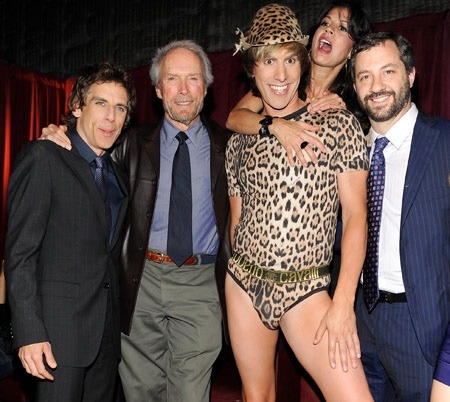 Page 2 is a compilation of stories and news tidbits, which for whatever reason, didn't make the front page of /Film. After the jump we've included 15 different items, fun images, videos, casting tidbits, articles of interest and more. It's like a mystery grab bag of movie web related goodness.
MTV has published what they're calling the "greatest photo ever", and I'd be hard pressed to disagree: Ben Stiller, Clint Eastwood, Sacha Baron Cohen as Bruno and director Judd Apatow.
We've been updating the Writers, Directors and Actors on Twitter list that we posted early Monday. New entries include: Toby Wilkins, Leslie Simpson, Courtney Love, Jane Espenson, Jenny Wade, Richard Kelly, Charlyne Yi, Nicholas Jasenovec, Ted Hope, and Derek Mears.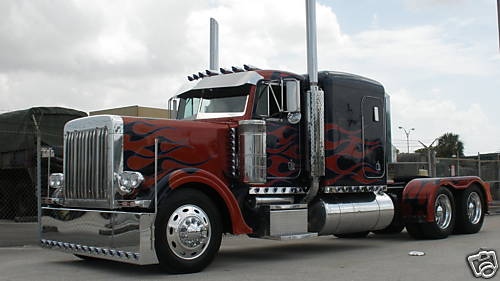 A 1997 Peterbilt 379 Extended Hood replica of Optimus Prime from Michael Bay's Transformers has gone up for sale on Ebay Motors.
Transformers: Revenge of the Fallen is headed to the $600 million mark at the worldwide box office, faster than any other film other than The Dark Knight. [variety]
ABC programs began to debut on Hulu Monday.
David Letterman counts down the top 10 things that sound cool when spoken by a giant robot.
Rita Wilson is developing a series for HBO based on Jeffrey Eugenides' Pulitzer Prize-winning novel Middlesex. [variety]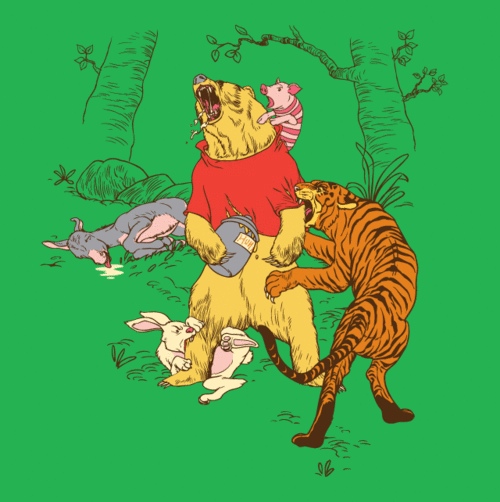 What would a real-life Winnie the Pooh look like? probably something like the design on this Threadless t-shirt.
MPAA head Dan Glickman is considering running for Senate. [finke]
The Soundtrack for Jennifer's Body will feature the likes of All Time Low, Panic At The Disco,White Lies, Dashboard Confessional, Cobra Starship, Silversun Pickups and Little Boots. [playlist]
A new bonus Scott Pilgrim vs. The World video blog has been posted which involves the cast and crew of Scott Pilgrim watching video blogs.
Goodfellas and Tron both make the list on FunnyOrDie's 14 movies Will Ferrell and Adam McKay think you should see before you die.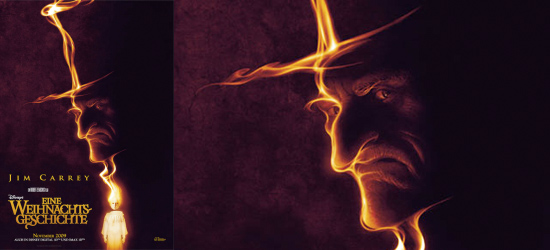 DVD Forum has a new German poster for Robert Zemeckis' A Christmas Carol.Virginia Madsen will star opposite Kevin Spacey as his ex-wife in indie comedy Father of Invention. [variety]
Filming has completed on LucasFilm's WWII film Red Tails. [theforce]