Brian K. Vaughan Leaves Lost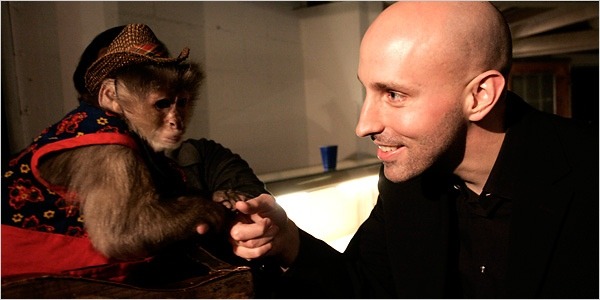 Comic book scribe turned screenwriter Brian K. Vaughan has certainly made his mark on the hit show Lost. But everything good must eventually come to an end. Lost producer Damon Lindelof has confirmed on the DocArzt & Friends Lost Podcast that Vaughan will not be returning for the sixth and final season of the series, and "has left for greener pastures."
Vaughan has been with the show since mid-way through Season 3. His presence could be felt though the pop culture-infused dialogue (who would win in a race, superman or the flash? Hurley writing Empire Strikes Back. Hurley reading a foreign issue of Brian's Y: The Last Man at the airport) and some of the series' epic plot twists and cliffhangers. And while he wasn't credited with a writing credit on my favorite episode of the series, and possibly of television ever, The Constant, his fingerprints can be felt all over it. Over the last two and a half years, Vaughan has produced 16 episodes, co-produced 13 more, written 7 teleplays and was credited as Executive Story Editor on another 10. For me the departure of Vaughan is huge, and it will be interesting to see how the final season progresses without him.
We're not exactly sure where the "greener pastures" may be, but I'm assuming he's gearing up to go full time writing some Hollywood films. His twist on the King Arthur legend Roundtable is setup at Dreamworks, Marvel is developing his comic Runwaways, Y: The Last Man is still in development but stalling over at New Line/Warner Bros, so maybe he's going to ry to give that a kick start with a completely new draft. And his comic Ex Machina is in development over at BenderSpink. But my feeling is that Vaughan probably has some more original ideas he wants to get out, and maybe even move into producing some big screen productions.
This is all just my own speculation. Who knows, he could have a new comic book project in the works. Whatever it is, one would assume that it has to be big, or at least big enough to warrant leaving Lost in its final hours.
via: Splash