John Woo To Direct International War Epic About The Flying Tigers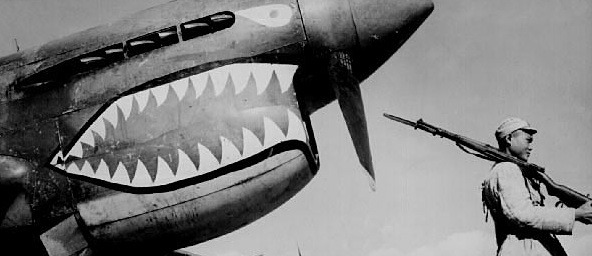 A press conference has been held in China to announce the production of John Woo's next film, claimed to be the most expensive Chinese production to date. Half of the £100 million funds will allegedly be coming from the US, however, though I haven't actually seen it confirmed who the American backers are. The film will unsurprisingly feature a mix of 'Hollywood' and Chinese movie stars.
The Flying Tigers, more officially known as The 1st American Volunteer Group, flew missions against the Japanese in World War 2. They apparently destroyed 300 enemy aircraft while suffering only 14 casualties, for which they were paid a bonus which might, technically, make them mercenaries.
Woo's film has the working title of Flying Tiger Heroes, though one would hope that's going to change. He's definitely good to make on his promise of "the most spectacular aerial battle scenes ever seen in Chinese cinema".
Here's more from the director:
This is an extremely important production. Currently, basic preparations for shooting work have already been made and in a month we'll confirm the script. This Yunnan-themed film emphasizes China-US friendship and the contributions of the Flying Tigers and the people of Yunnan during the War of Resistance.
You'd probably recognize the Flying Tigers' airplanes from their distinctive shark-teeth design. I've put a picture of one at the top of the post so you can see exactly what I mean. They also had an insignia designed specifically for their craft by the Walt Disney folk who, Victory Through Airpower and all, were definitely keen on the air force. It shows a tiger leaping, a pair of wings upon its back.
John Wayne's first war movie was the 1942 film Flying Tigers which incredibly features some genuine combat footage. According to that picture at least, the Volunteer Group were not officially sanctioned by the US government, though I believe that was not the case and President Roosevelt had definitely given approval. If nothing else Woo's film should be a bit more historically accurate.