Major League 4 In The Works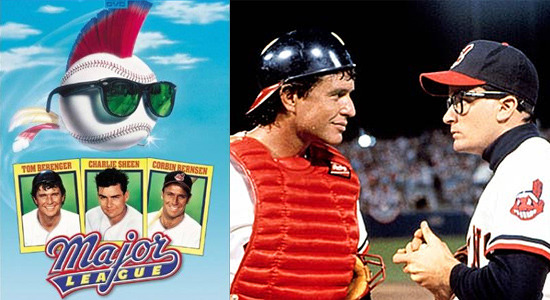 Will Wild Thing return to the plate for another at-bat? Bob Uecker revealed while chatting up the game at Wrigley stadium last week that he's recently had contact from the creative team behind the first three Major League films, and that they're developing a Major League 4.
For those who might not remember, Uecker played commentator Harry Doyle in the original 1989 film, which was about a loser underdog baseball team which becomes a World Series contender much to the surprise of their manager, who was betting on their failure. The last film in the series, Major League: Back to the Minors, followed Gus (Scott Bakula) as he became the manager for a minor league team.
and later retired to the box where he proceeded to chat up the game, but also his involvement in the "Major League" films. Uecker confirmed that a "Major League 4" isin the works. He's apparently had contact from the creative team behind the first three films. And apparently it's not the first time Uecker has mentioned it in recent weeks. It was poorly received by critics (22% on Rotten Tomatoes), fans (4.0 out of 10 on IMDb) and made only $3.55 million at the box office (compared to $30.6 million that the sequel made, or nearly $50 million of the original).
But this year is the twentieth anniversary of the original film, which must have gotten some executive at Warner Bros thinking. More likely than not, this film will be a direct-to-dvd sequel, as Warner Bros has set up an entire division focused on the development and production of home video sequels of past franchise films. The only good news is that with most of the stars far out of the limelight, fans might get treated to a reunion of sorts, and not just one of these remake/quasi-sequel DVD productions with completely new actors.
However, I wouldn't expect Charlie Sheen to reprise the role of Rick 'Wild Thing' Vaughn. Sheen didn't return for the last film, and this would likely be an even smaller production.
source: Moviehole