LOL: Man Arrested For Running Around Naked In A Casino Claims He's A Terminator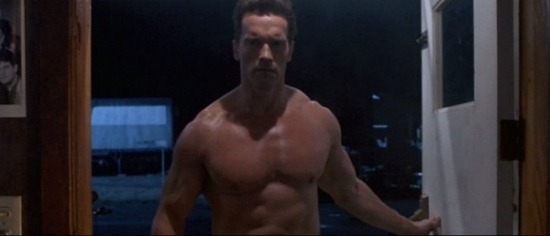 On Tuesday, a 19-year-old man was arrested for running through Stateline Casino naked, claiming he is a Terminator who had traveled back in time from the future. The arresting officer was flagged down by a motorist, who saw a man running near the Nevada/California state line fully nude. The officer finally caught up to the man in front of Harrah's, but the suspect ignored the deputy's commands to stop and instead ran inside the casino. The police caught up with the man and subdued him with a taser, after he ran into an arcade where he startled children who were playing video games.
Apparently the man, Sean Stanley Smith, not actually a Terminator, later fussed up to ingesting marijuana and LSD. Paramedics took Smith the Barton Memorial Hospital for treatment, and later transported to Douglas County Jail where he was jailed on charges of indecent exposure and resisting a peace officer. But, will he "Be Back?"
source: Record Courier