Page 2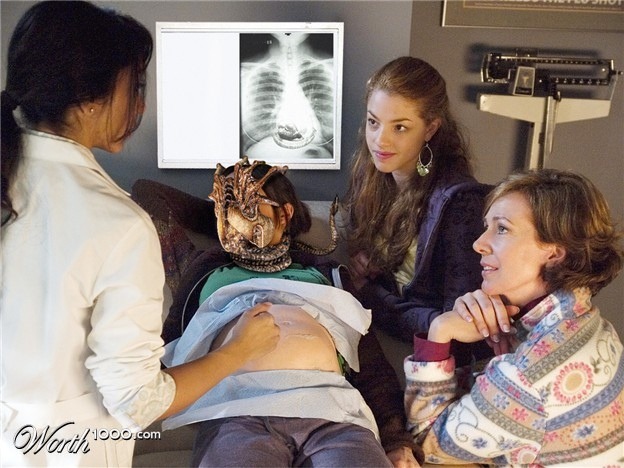 Page 2 is a compilation of stories and news tidbits, which for whatever reason, didn't make the front page of /Film. After the jump we've included 19 different items, fun images, videos, casting tidbits, articles of interest and more. It's like a mystery grab bag of movie web related goodness.
Worth1000 is having a photoshop contest which asks users to add sci-fi special effects to dramatic films. The iamge above is from the movie Juno.

Empire has published four new international character banners for Quentin Tarantino's Inglourious Basterds. Click on through to see them in high res.
The Weinstein Co is planning to advertise Quentin Tarantino's Inglourious Basterds during Ultimate Fighting Championship. I'm guessing they're going to try to sell the talky war drama as an action movie to the action movie crowd. This kind of bait-and-switch marketing usually ends in disaster. [thr]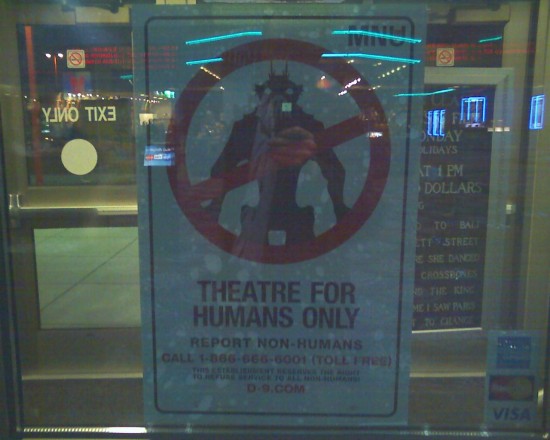 /Film reader Ender noticed this new District 9 sign on the doors to his movie theater. Looks like Sony is expanding the viral marketing back to the multiplex.
Transformers: Revenge of the Fallen has reached $591.5 million at the worldwide box office.Transformers 2 has made more than $30 Million in IMAX alone, which means the IMAX release has generates more than 10% of the Film's Total Box Office on less than 2% of the screens. [prn]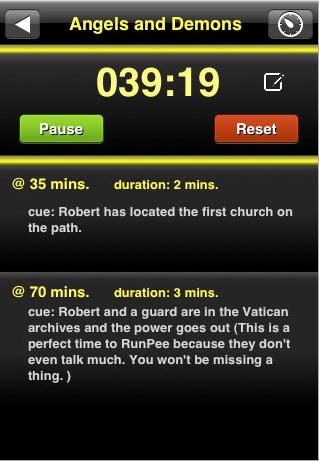 The new Runpee iPhone app tells you which points in a movie you can safely leave the theater to "run" and go "pee". Costs 99 cents.
Pixar's Up passed The Incredibles at the U.S. box office this weekend to become the second highest grossing Pixar film behind Finding Nemo. And people were worried that the film was unmarketable? [updates]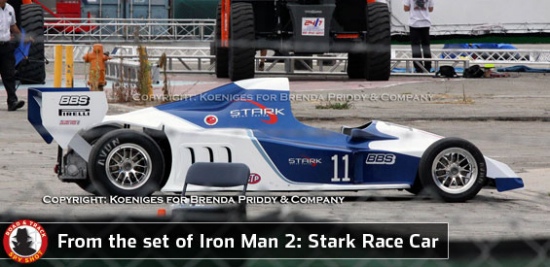 Road & Track has a photo of Tony Stark's race car from Iron Man 2.Universal Citywalk is renaming itself Universal Moonwalk for one night as a tribute to Michael Jackson. They will be having a free outdoor screening of Thriller (see it), The Wiz (skip it), plus a live dance retrospective (skip it) on July 9th at 7pm. [prn]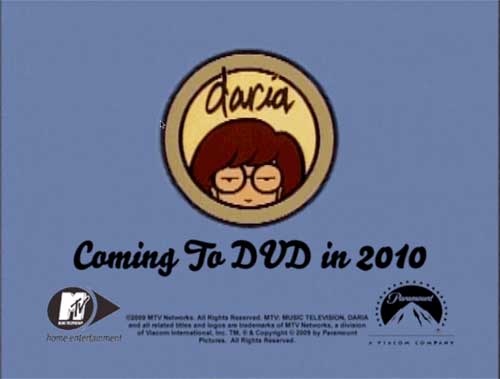 A trailer included on The State DVD confirms the release of the long-awaited Daria DVD in 2010. [dailywhat]
Neil Patrick Harris might host the 2009 Emmy Awards. [variety]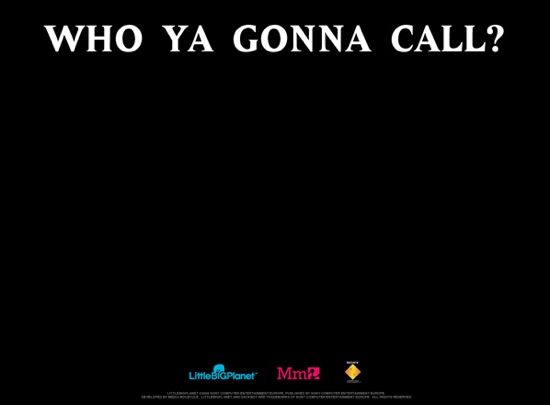 Is the Playstation 3 video game LittleBigPlanet going to get official Ghostbusters content? A teaser image has popped up on the website of developers Media Molecule which says simply "Who Ya Gonna Call?"
Tim Meadows has joined the Adam Sandler comedy Grown Ups. [thr]
Learn to tie a tie knot like seen in The Matrix Reloaded. [lifehacker]
The Guardian takes a look back at their five favorite Michael Bay outbursts.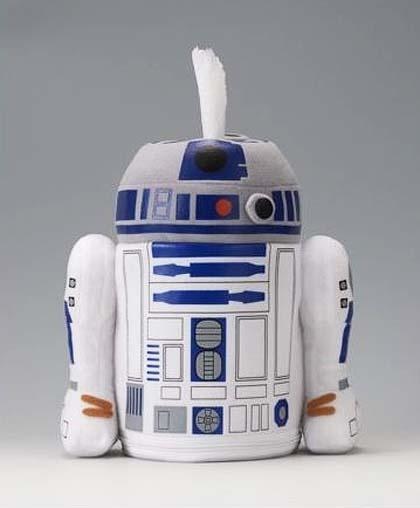 Who knew that one of R2D2's many functions was dispensing tissues? Yes, George Lucas sells these things. [toplessrobot]
Screenrant takes a look at the Sci-Fi (or is it now SyFy?) Channel panels at the 2009 San Diego Comic-Con International.Kevin Smith Tweeted an update on A Couple of Dicks last night: "53 minutes of DICKS cut together so far. It's way chunky – and way funny! But I know funny & chunky don't get laid so the flick's on a diet."