Another Vague Hint That The Goonies Sequel Might Not Be Dead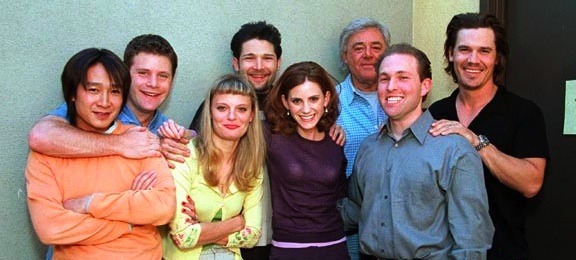 Do you want a sequel to The Goonies? Really? Well, you might be in luck. The original's scriptwriter Chris Columbus has been speaking to Sci-Fi Wire about the possible new picture, revealing that Joe Pantoliano, who is starring in Columbus' Percy Jackson and was Francis Fratelli in the original Goonies, has had some relevant chatter with Richard Donner. Quotes on that coming up after the break, as well as Columbus' rather glib proposal on what adventure the next gen Goonies could face.
Here's Columbus:
[Joe Pantoliano] said that Richard Donner talked to him about six months ago about the sequel. I think the only way it could be done is if the kids are now the parents, and their kids have become the Goonies. I still think the two brothers are still alive and well, so they could still be in the movie. So it's a matter of whether or not they could re-create that concept.
Doesn't exactly sound like the hardest concept to 're-create'. But should they even try? Columbus himself suggests that the brand of adventure in the original Goonies film might not be completely relatable to a modern audience of tweens because nobody these days ventures outdoors and away from their X-Box:
Maybe if all the parents in the new Goonie movie forbid their kids to play on the Internet, that's gotta be the plot. You can't go anywhere near a computer or cell phone. I guess the adventures are online.
I don't know about where you live, but I see kids playing outside pretty much every day. Climbing trees, even. Guess I'm lucky...?
Richard Donner certainly still seems keen to get the Goonies mobile rolling again. I could care less if it happens – Ive seen the original twice, when younger, and that was at least two times too many. Perhaps some serious talent attached to script or direct (ie. you can stay keen, Mr. Donner, but you can also stay away from the megaphone) would sway me. And I don't know that yet another kids on adventure plot would be as appealing as seeing all the original stars forced back into the 'adventure' yet again.