Duncan Jones Will Follow Moon With Mute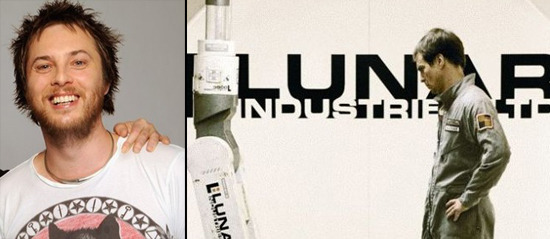 We'd recently thought that Moon director Duncan Jones would make the submarine thriller Escape From the Deep as his next feature, but now it seems like Mute, the film he'd previously likened to a Berlin Blade Runner, will be next after all. Moon won the prize for best new British feature over the weekend at the Edinburgh Film Festival, and that win may have helped push Mute forward. Screen Daily reports the UK-German co-production will once again be produced by Moon producer Stuart Fenegan, but with a lot more money: $25m instead of $5m.
For months, Jones has mentioned his "big-city mystery story that takes place in a future Berlin," but he's also likened it to Blade Runner in the sense that it is, well, a big-city mystery in the future version of an established city. (Jones is also a massive Ridley Scott fan; the director was one of three people Jones really wanted to get to watch Moon.) The idea, he's said, was to create an organic-feeling, livable world along the lines of what Scott did in Blade Runner. We probably won't be hearing the Blade Runner thing as much, because while it's a great way to get some attention for a film idea at first, especially when you've come out of the gate with something like Moon, it's not the sort of tag you want attached to your movie forever.
So now we're hearing (again, via ScreenDaily) that, unlike his alienated debut feature, this will be an ensemble piece with a different vibe. Fenegan says:
Mute is about a woman whose disappearance causes a mystery for her partner, a mute bartender. When she disappears, he has to go up against the city's gangsters.
Jones previously talked to io9 about the film, and mentioned that there are a couple of great evil characters, and a large focus on the nature of humanity. Again, the latter remarks could remind people of Blade Runner, but in reality Jones is quite right; that investigation into the nature of humanity is what makes all great sci-fi. It's not about the tech, but about what it does to us, or what it allows us to do to each other.
[Mute has] a couple of villains in there which I'm really excited about. They're so different than anything you've seen. I hope I get the chance to make the film because they're going to be very unique, you're not going to have seen anyone like these two guys before.
It's a very human story, it's about normal, normal people having to live in this future city. Science fiction is more of a backdrop, in some ways, than you might expect. But I like that, because ... if you allow [science fiction] to be in the backdrop and not be what it's all about, then the humanity is what you're really concentrating on and looking at. You see why people are the way they are , and how they've maintained their humanity in these science-fiction settings. Or the opposite, why their humanity starts to be eroded. When they started to lose their humanity because of the world that they live in, and that's what this film is going to be about.