Amelia Movie Trailer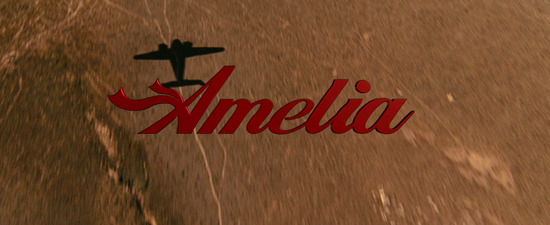 Amelia Earhart may have had quite a presence in the second Night at the Museum movie earlier this summer, where she was played by a spunky Amy Adams, but she's also getting her own biopic called Amelia, starring Hilary Swank, Richard Gere and Ewan McGregor. The first trailer has debuted at Yahoo, and it's pretty standard biopic stuff. Which is too bad, because if there was ever a great adventurous biopic meant for young girls, this would be it. See the footage from the Mira Nair-directed film after the jump.
The Ronald Bass script for Amelia was sourced from several books about Earhart, who became a national hero as the female face of early aviation. Earhart was the first female solo transatlantic pilot, and made the first solo flight from Hawaii to California. She disappeared while attempting to circumnavigate the globe in 1937. Her last contact was around Howland Island, which a shot in the trailer takes care to point out with an exquisite lack of grace. That's one of the beats in this clip that makes me worry about the film. Despite solid casting (Swank as Earhart, Gere as her husband George P. Putnam, McGregor as Gene Vidal) the whole enterprise looks terribly rote and over-dramatic. Sure, that's the role of the trailer, to play up tension and drama, but much of what we see here looks too artificial. (And I'm not talking about the photography, which is quite nice.)
Also: speak up in the comments if you know where the first music in the trailer comes from. The first forty seconds or so has an Explosions in the Sky sound to it, but I can't positively pin down whether or not the trailer-friendly Texas band is actually responsible.
Amelia is a Fox Searchlight film, and opens on October 23.