Charlie's Angels Actress Farrah Fawcett Dies Of Cancer At Age 62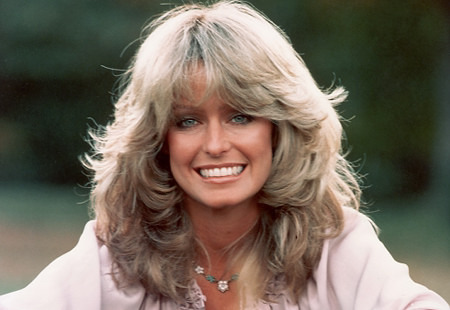 Actress Farrah Fawcett, perhaps best known for her role as Jill Munroe in Charlie's Angels, died today of cancer at the age of 62. In the 1970s, her role in Charlie's Angels, combined with her marriage to actor Lee Majors and her appearance in an iconic pin-up poster (which sold 12 million copies), made her a celebrity.
Fawcett went on to appear in films such as The Cannonball Run, The Apostle, and Logan's Run. She also starred in the TV movies such as The Burning Bed, and more recently, appeared in a documentary about her struggle with cancer, Farrah's Story. That documentary aired on NBC this past May, and followed Fawcett in her attempts to treat her illness. She is survived by her longtime partner, Ryan O'Neal, and their 24-year old son, Raymond. Feel free to leave remembrances and tributes in the comments below.