Scout Taylor-Compton Steps In As The Runaways' New Lita Ford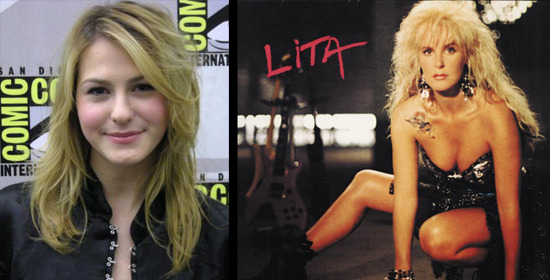 I was momentarily confused when I saw Variety reporting that Halloween's Scout Taylor-Compton had been cast as Lita Ford in The Runaways. Because a couple of weeks ago, Alessandra Torresani was cast in the role. Variety mentions nothing of the fact that Taylor-Compton would be replacing another actress, but on June 9 Torresani was pretty clear with MTV: "We just closed everything...I'm playing Lita Ford," she said. So what happened?
For one thing, Taylor-Compton is a guitar player and musician, and Torresani is not. "I learn the guitar starting [Monday], so that'll be interesting," the latter told MTV. "I'm very nervous about it." Rope of Silicon speculates that she may instead move to the role of Jackie Fox, for which Taylor-Compton was once rumored. That switch would make more sense if one can carry off the music angle more convincingly than the other.
The Runaways, which is written and directed by Floria Sigsimondi, is filming right now in Los Angeles. The film follows the creation of the band The Runaways by Joan Jett and Lita Ford, who worked with notorious LA garage rocker/producer/impressario Kim Fowley. Kristen Stewart is on board as Jett, Michael Shannon is playing Fowley and Dakota Fanning is singer Cherie Curie.