First Look: Matt Lucas In Tim Burton's Alice In Wonderland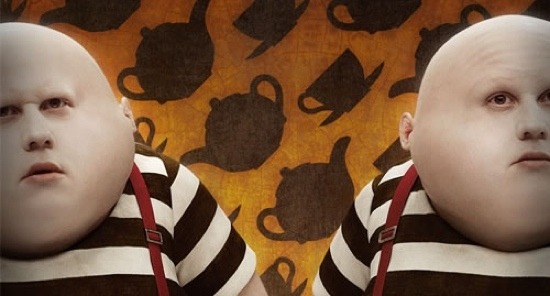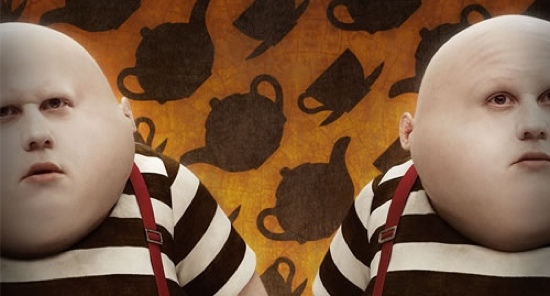 Last night the first promotional photos were revealed of Johnny Depp as the Mad Hatter, Helena Bonham Carter as the Red Queen, and Anne Hathaway as The White Queen from Tim Burton's 3D re-imagining of Alice in Wonderland. And now Movies.ie has come across this promo photo of Matt Lucas as both Tweedledee and Tweedledum. Check out the full photo after the jump.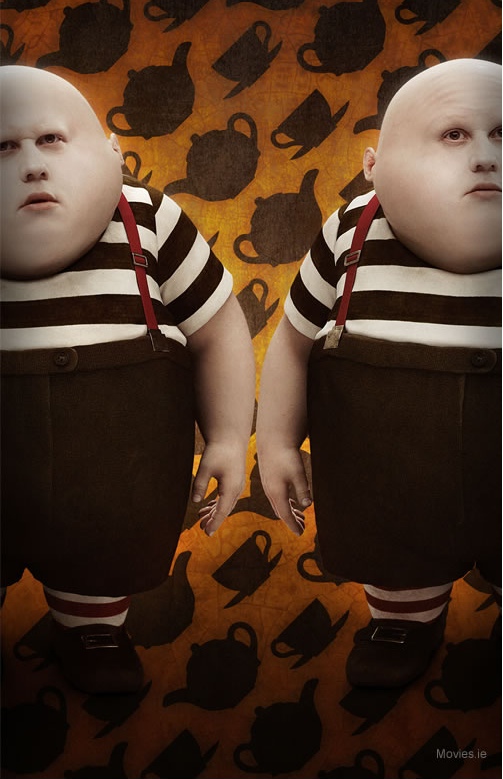 The characters appeared in Lewis Carroll's Through the Looking-Glass, as two fat brothers who complement each other's words and never contradict each other, even when one of them, according to the famous nineteenth century nursery rhyme, "agrees to have a battle".
Yahoo also has another promotional character photo of Mia Wasikowska as Alice: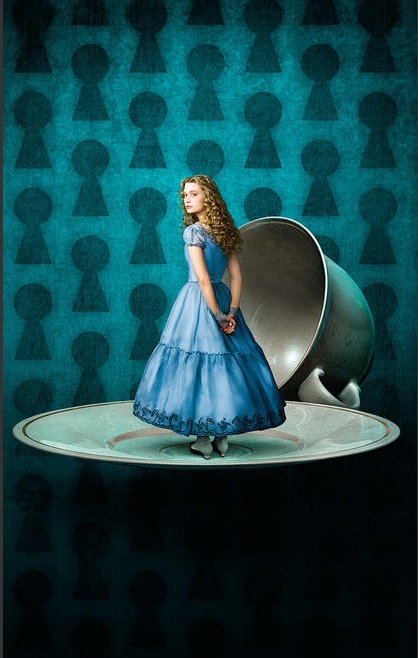 The film is actually a sequel to the original story, and follows Alice, now 17 years old, as she escapes from a snooty party and follows a white rabbit down a hole, back to Wonderland. The White Rabbit is convinced that he has the right girl, the one who had visited the magical land ten years prior. But Alice doesn't remember her past visit to Wonderland. The creatures of Wonderland are ready to revolt and are hoping/waiting for Alice to help them, but will she? Can she? I highly recommend you check out the the character promo photos, as well as the concept art in our previous story.
Alice in Wonderland is scheduled to hit theaters on March 5th 2010.