Thirst Red Band Movie Trailer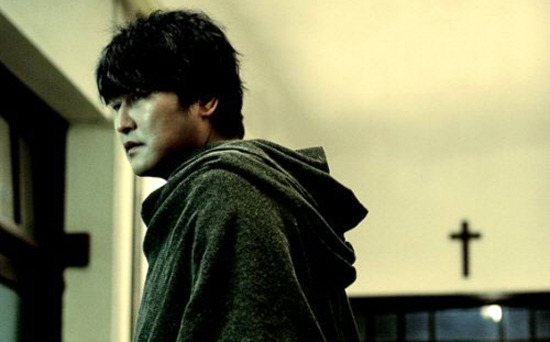 Focus Features will open Park Chan-Wook's new film Thirst on July 31, and so far we've had only international trailers through which to check out the film. Now IGN has a red band trailer made specifically for the US, and it's pretty freakin' great. Check out the escalating pace of this story about vampires and faith after the jump.
I was worried at first, when a bit of English-language narration hits, that the trailer would be dubbed. Not only is that not the case, Focus found a way to integrate subtitles into the clip that feels novel and even like a bit of misdirection for audiences that don't like subtitles. It's a neat trick that keeps the subs in their place without distracting too much from the film's inherent visual style.
Thirst premiered at the '09 Cannes Film Festival, where it shared the Jury Prize (which corresponds to third prize, more or less) with Fish Tank. Reviews were mixed, with praise for the visuals, concepts and setpieces, but some savage blows handed out to the timing and flow of the two hour-plus cut. Does that leave me any less interested? Nope, even if other criticism targeted the fact that the film's story is more conventional than you'd expect from a tale of a priest (The Host's Song Kang-ho) who becomes a vampire after trying to save a friend from disease. This trailer promises enough grand guignol moments (and toe-sucking, which might be the real reason for the red band) that I won't be able to turn down any chance to see it for myself.