2012 Movie Trailer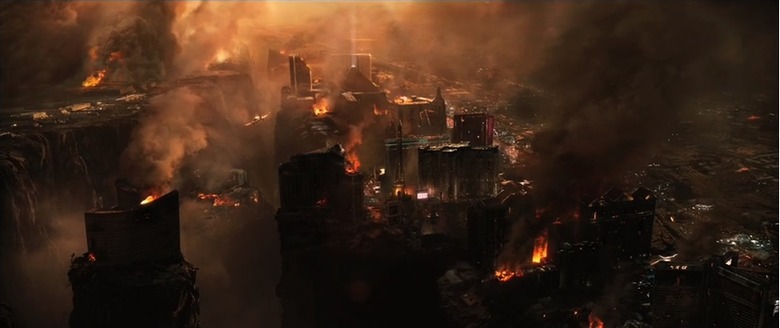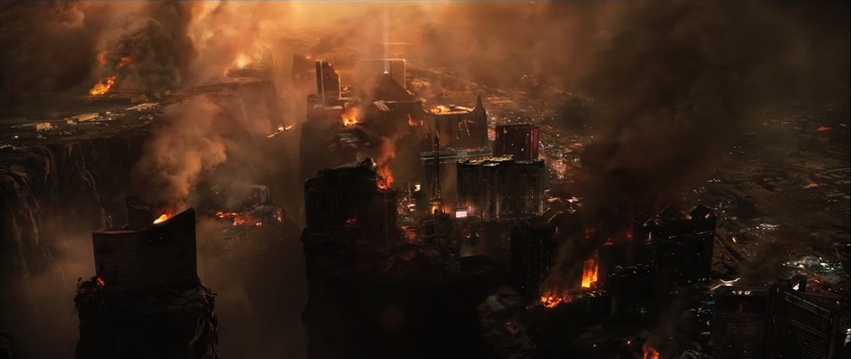 Sony Pictures has released the first full trailer for 2012, the next big disaster film from Roland Emmerich, the director of Independence Day, The Day After Tomorrow and Godzilla.
Never before has a date in history been so significant to so many cultures, so many religions, scientists, and governments. 2012 is an epic adventure about a global cataclysm that brings an end to the world and tells of the heroic struggle of the survivors. Starring John Cusack, Chiwetel Ejiofor, Danny Glover, Thandie Newton and Oliver Platt.
To be honest, I had kinda gotten tired of the disaster movie genre as a whole, and wasn't really looking forward to 2012 at all. But judging from this trailer, 2012 looks like it could be the first fun disaster film we've seen in a long while. Some of the effects-infused scenes just look incredible. I don't think I've been this excited about seeing a disaster film since first witnessing the alien ship blow up the White House in the Independence Day teaser during the Superbowl. Watch the trailer after the jump (we've also included the international trailer which features a few different shots) and leave your thoughts in the comments below. What do you think?
International trailer:
Watch the trailer in High Definition on Yahoo. 2012 hits theaters on November 13th 2009.