Lawsuit Could Stop Spielberg's Oldboy Remake

We may receive a commission on purchases made from links.
When it was first announced that Steven Spielberg and Will Smith were developing an American remake of Chan-wook Park's Oldboy with the screenwriter of Poseidon, fans freaked out. It was later revealed that the remake wasn't a remake at all, but an American adaptation of the original Japanese manga by Nobuaki Minegishi and Garon Tsuchiya, which Park's film was based on. Even though the book and the movie deviate from one another, fans were still not pleased.
Well now fans can rest happy (at least for a bit) as AnimeNewsNetwork is reporting that Japanese publisher Futabasga is suing the Korean film production company Show East over the rights to remake the story in Hollywood.
According to the report in ANN:
Futabasha is suing to confirm the lack of a binding contract between the two parties, due to an alleged breach. Futabasha asserts that Show East violated its basic agreement with Futabasha, and thus nullified it, when Show East pushed for the production of a film remake with America's Universal Pictures. Show East signed its contract with Futabasha over film rights in September of 2002, and signed a second contract in December of 2003 that amended the original one to cover other materials.
In the 2003 South Korean film, a man named Dae-Su is locked in a hotel room for 15 years without knowing why or who is holding him captive. He is suddenly released, given money, clothes and a cellphone and is sent on journey for revenge. The film won the Grand Prix at the 2004 Cannes Film Festival and was highly praised by Jury President Quentin Tarantino. Praised for it's intense visuals and twisted story, Oldboy was met with positive reviews in the States, and is currently getting an 82% fresh rating on Rotten Tomatoes, and an 8.3 user rating on IMDB, for a #117 placement on the top 250 films of all time.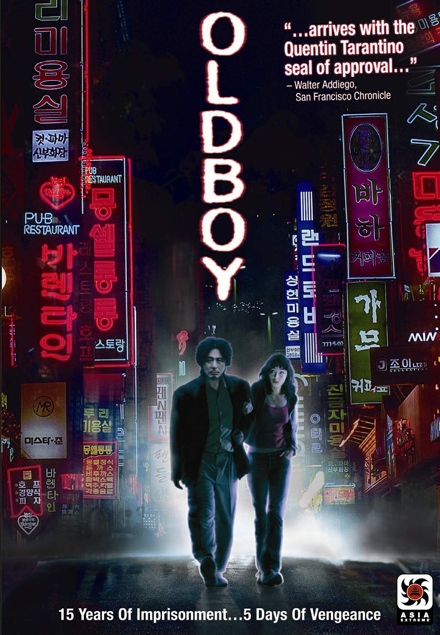 Read the official book synopsis below:
"Ten years ago, they took him. He doesn't know who. For ten years he has been confined in a private prison. He doesn't know why. For ten years his only contact with the outside world has been a television set and the voices of his jailers. In time, he lost himself. He changed . . . transformed himself into something else . . . something hard . . . something lethal. Suddenly one day, his incarceration ends, again without explanation. He is sedated, stuffed inside a trunk, and dumped in a park. When he awakes, he is free to reclaim what's left of his life . . . and what's left is revenge."
The Onion AV Club says that "the manga's story isn't nearly as propulsive and grim as the film version, but as soon as their plotlines begin to deviate, the manga becomes just as compelling." So while the short plot synopsis sounds similar, it appears that the film adaptation did deviate from Minegishi and Tsuchiya's original manga. For those that might be interested, Amazon has each of the three volumes available for around 10 or 11 bucks each.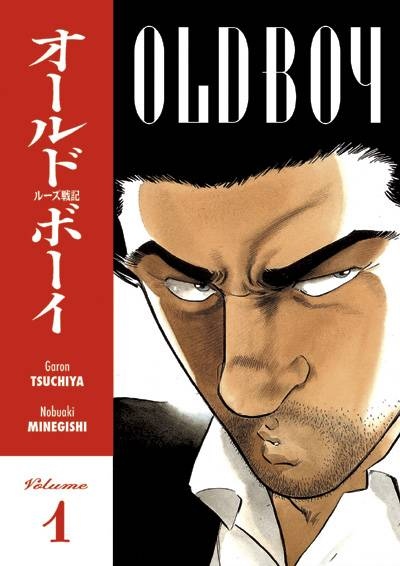 via: cinemablend