Olivia Munn Cast In Iron Man 2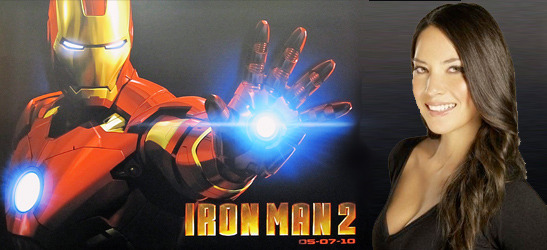 Back in April, Attack of the Show co-host Olivia Munn revealed on Twitter that she has been cast in two upcoming movies: One is the upcoming Steve Carell/Tina Fey comedy Date Night, and the other is some project that she was working out for but wasn't "legally" allowed to publicly discuss yet. It turns out that she has a role in Jon Favreau's Iron Man 2. No word on how large of a role she might play. I assume that she'll probably be in one or two scenes, possibly as a television announcer. Munn said on Twitter that her role is "definitely" bigger than her one minute appearance in Rob Schneider's Big Stan.
Update: Munn later commented on our story on her twitter account:
slashfilm took a guess at my role in iron man 2 and i am not playing a reporter. but that's all i can say.
We've featured Munn previously on the site in one of Zombieland director Ruben Fleischer's short films. Munn is also featured on the cover of the July/August issue of Playboy Magazine. You can watch Olivia unviel the cover on her show, Attack of the Show, embedded after the jump.
source: Variety