Christopher Nolan Has Still Not Signed For Batman 3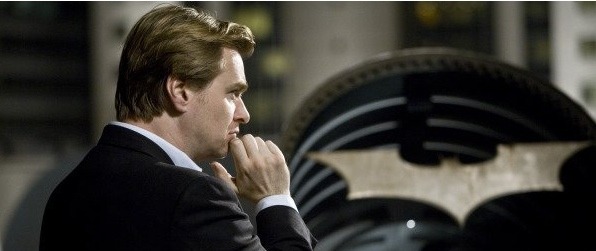 An update over at Batman-On-Film has begun to circulate around the interwebs scaring fanboys around the globe. Christopher Nolan has yet to commit to a third Batman film, and at this point he still isn't interested in making another installment in the Batman series. GASP. I know that might come as a shock to some of you. Conspiracy theories have been flying around that Nolan committed to direct a Dark Knight follow-up when Warner Bros greenlit his sci-fi actioner Inception. That is not the case, nor has it ever been the case.
I've had this confirmed to me by almoat a dozen different sources, some high level people that would know. If Warner Bros had signed Nolan for Batman 3, you would have heard about it by now. That kind of announcement has the power to effect Time Warner's stock price. A company could not hold on to a secret that large. If it ever happened, a formal announcement will be made in short order.
Nolan barely signed on to direct The Dark Knight, and Warner Bros is hoping that screenwriters David Goyer and brother Jonathan Nolan will be able to conjure up a story good enough to convince Chris to return. But chris is very hesitant, and for good reason — he directed a movie that went on to become the second highest grossing film of all time. An action film that  won over fans and critics alike. Oscar-level performances, technical innovations and so on and so on. It would be almost impossible to top himself by any account. And to add to the pressure, third installments in film franchises have often been notoriously bad.
Will Christopher Nolan return for a third Batman film? No one knows. I don't think even Chris himself knows for sure. Worse case scenario, Nolan might return as a producer and oversee the development. Best case scenario — we won't see another Batman movie until at least the Summer of 2012. Either way, I don't think we'll see any developments until Inception is in post production.