Josh Peck And Toni Mason Join Red Dawn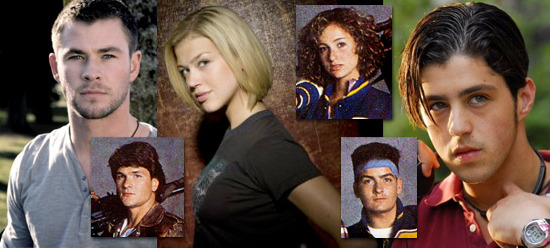 Entertainment Weekly has learned that Josh Peck and Adrianne Palicki have joined Chris Hemsworth in Dan Bradley's remake of Red Dawn. MGM is producing the redo of the 1984 John Milius action war drama about a bunch of Colorado high school students who must run for cover then Soviet and Cuban troops invade their school. The students decide to wage their own guerrilla warfare against the invaders under the banner of their football team, The Wolverines.
The previously announced Hemsworth (best known as Kirk's father in JJ Abrams' Star Trek) will be playing Jed Eckert (played by Patrick Swayze in the original), a marine on leave, who leads the group into battle. Josh Peck (The Wackness) will be playing Matt Eckert (played by Charlie Sheen in the original), the younger brother of Jed and the high school's star quarterback. Adrianne Palicki (Friday Night Lights) will play Toni Mason (played by Jennifer Grey in the original), survivor turned tough girl and Jed's possible love interest. Red Dawn is scheduled to hit theaters on September 24th 2010.
Discuss: What do you think of the casting choices so far?