Cool Stuff: Futuristic Movie Timeline

Dan Meth has created a movie timeline for futuristic movies, proving that the future presented in sci-fi classics are rooted in alternatie parrellel universes. Check out the full timeline after the jump.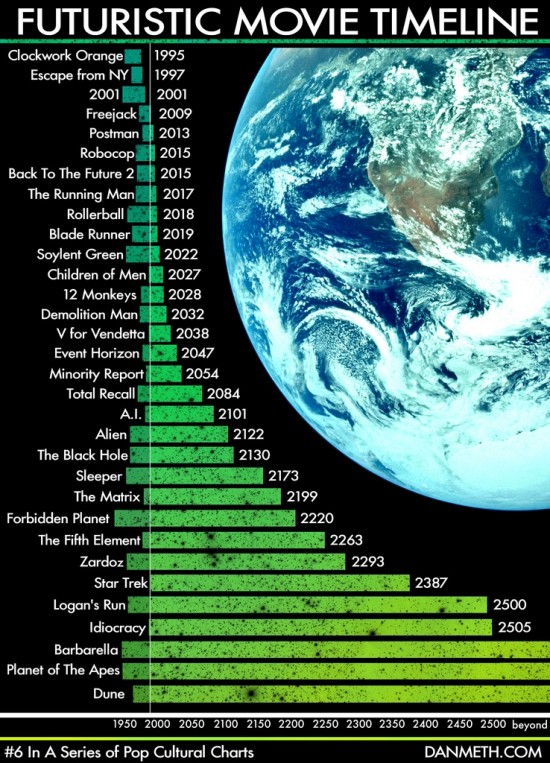 In a previous edition of Cool Stuff, we featured Dan's Trilogy Meter, a graphical representation of the enjoyment level of some of the most notable movies in film history. Thanks to /Film reader Jack Q for the tip.
Cool Stuff is a daily feature of slashfilm.com. Know of any geekarific creations or cool products which should be featured on Cool Stuff? E-Mail us at orfilms@gmail.com.