Mystery Team, Richard Kelly, Ninjas And More Invade Comic-Con 2009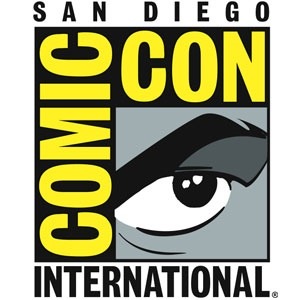 As Comic Con approaches, we'll be learning more and more about what we can expect at this year's geek fest.
First up, I've learned that Derrick Comedy's Mystery Team will not only have a booth on the convention floor, but will be holding a panel and a special sneak preview screening at the con. No word on the exact dates.  Writers/stars Dominic Dierkes, Donald Glover, and DC Pierson, producer Meggie McFadden, and director/editor Dan Eckman will be on hand at the panel debuting an all-new Mystery Team short film. On the convention floor:
Come bust kid criminals with Oakdale's best eighteen-year-old kid detectives the Mystery Team in their storefront slash crime lab.  Meet the filmmakers, take pictures with actual setpieces, and submit a mystery of your own for solving.
Next up, Donnie Darko/Southland Tales director Richard Kelly says he will be making an appearance at the con to promote his upcoming sci-fi thriller The Box, starring Cameron Diaz, James Marsden and Frank Langella. The panel will take place on Friday, July 24th as part of the Warner Bros presentation. Cameron, James and Richard will be in attendance to present a first look at the trailer and "other cool stuff."
More after the jump.
What other stuff does Warner Bros planned?  I've heard rumblings of a possible secret screening of James McTeigue's Ninja Assassin...
On the television front, Zap2it has confirmed that MythBusters Jamie Hyneman and Adam Savage will have a panel on Saturday night at 7:15pm, showing fans "footage of new episodes and what goes on behind the scenes of the show."
Chicago Tribune has confirmed that Fox has booked two hours in Ballroom 20 for its Dollhouse presentation, which will include a showing of the unaired episode "Epitaph One" and a Q&A with Joss Whedon and Eliza Dushku.
Shockingly, Heroes will not be doing a panel this year, but will have some sort of presence.