Pulitzer Prize-Winning Author Michael Cunningham Writes Slasher Screenplay?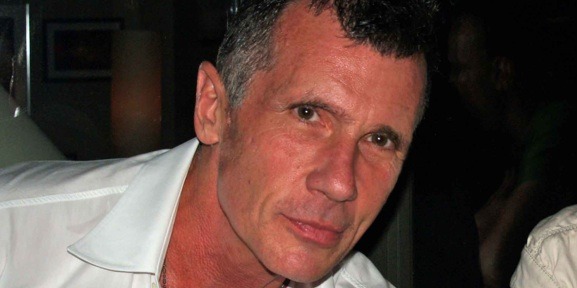 Pulitzer Prize-winning author Michael Cunningham, of the novel The Hours and the feature films Evening and A Home at the End of the World, has taken an unusual career detour into penning a slasher screenplay. Variety reports that Beautiful Girl was born of Cunningham's love of scary genre pieces. He told them:
While I was writing about Virginia Wolff, my mind was never far removed from the idea of girls in bikinis being hacked up by guys wearing hockey masks and I vowed that if I ever had a good idea, I would write one of these scary movies.
This 'good idea' revolves around a series of revenge killings, executed by an Englisher Lit. teacher obsessed with one of his students. Don't Stand So Close to Me, Mandy Lane?
Variety describes the schoolgirl at the heart of the story as "shy but brainy" and notes that she "returns for senior year after having slimmed down six dress sizes". Cue a repeat of that goofy eating disorder story that Peter ran earlier.
Apparently Cunningham and the project's producer Douglas Wick are real horror buffs, "genre paisans" that have whiled away many an hour discussing the relative merits of various splat and scare pictures. For example, Variety claim that the pair debated the quality of Hostel 2 in comparison to the first film (easy: they're both really very good, in isolation the first is best, but they work best as a double-bill).
Should this first venture into the realms of horror movies go well, Cunningham has plans for a follow up:
This summer, I will finish a novel where nobody gets anything gouged out of them, but my plan is to then write another idea I have for an actual monster movie. As it turns out, we sometimes find we can do more than one thing.
Not to put too fine a point on it, I'm absolutely floored by this news – but at the same time, incredibly keen to see just what kind of movie Beautiful Girl is.
Note that Sam Raimi has had not one, but two Pulitzer champs writing for the Spider-Man series: Michael Chabon for part 2, and David Lindsay-Abaire on the upcoming 4th.