Lars Von Trier's Antichrist To Get Uncut UK Release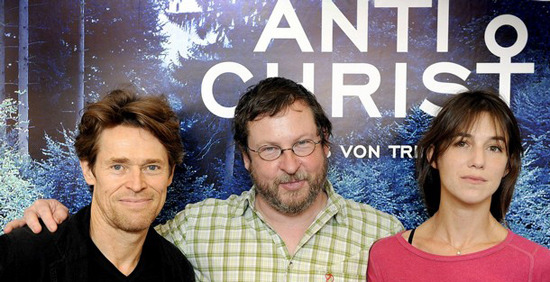 We don't yet know when IFC will release Antichrist, the firebrand Cannes entry from Lars Von Trier, in the US. But now thanks to Twitch we do know that UK audiences will see the film on July 24. And they'll see it uncut, which most American moviegoers might not get to do. More details after the jump.
The British Board of Film Classification (BBFC) has been notoriously cautious in the past, but recently has begun to loosen up a bit. The uncut passing of Antichrist, which features some extremely graphic scenes that I won't spoil here (on the off chance you care and haven't had them spoiled already), is a notable move by the board. Curzon Artifical Eye will release the film with an 18 Certificate, and the company seems pretty pleased. "There is no doubt that Antichrist is a controversial film but it's our duty as a distributor to present the works of talented directors such as Lars Von Trier in their original form exactly as the director intended," said CEO Phillip Knatchbull. "We fully support the BBFC's decision to allow people to make up their own minds about this film."
So what about the US release? IFC has the film, and Anne Thompson recently reported (about halfway down that linked page) that only folks on the coasts might see the uncut version in theatres. She says the label will show it uncut in 'a few US cinemas' then work with Trier to cut the film for an On Demand presentation. Which seems really odd. Why not run the uncut film on VOD, too? Or if a cut version has to be created, make both available? Knowing the gory details of the film, it's difficult to imagine how Trier would trim it and keep the total impact of the project. My understanding of Antichrist is that it is deliberately confrontational, but also deeply personal. (It's the project Lars Von Trier used to combat a period of deep depression.) Altering it at this point would, ironically, seem to neuter it.