Peter Morgan Joins Neil Purvis And Robert Wade To Write Bond 23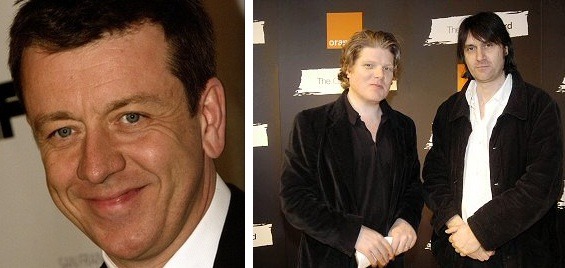 Michael G. Wilson and Barbara Broccoli of EON Productions have finally made the first official Bond 23 announcement by naming Peter Morgan as the latest 'credible' screenwriter to team up with Neal Purvis and Robert Wade on spy-scripting duties. As if there was any doubt, they also confirmed that Daniel Craig will reprise his role as Bond. A hype-heavy quote from the press release, as well as a bit of context on the writers, beyond the break.
Wilson and Broccoli together said:
Peter, Neal and Robert are extraordinarily talented and we're looking forward to working with the three of them.
Of course, they would say that, they hired them. Morgan I'm behind, Purvis and Wade I'm indifferent to. That's not a bad set of circumstances.
According to the press release, Morgan will only turn his attentions to the Bond screenplay after directing his third Tony Blair picture, HBO's The Special Relationship, and earning a seven figure payday by finishing up his supernatural thriller screenplay Hereafter.
Purvis and Wade did scripting work for the last four Bonds, as well as the Bond spoof Johnny English. Less encouragingly they also inked the remake of The Italian Job, with their script for The Brazilian Job sequel waiting in the wings for some poor chump to switch on the greenlight.
A story bobbed up earlier in the week that Purvis and Wade have been doing research for the project already. Peter told us:
UK Newspaper The Guardian speculates that the 23rd James Bond film will feature "the poppy fields and drug barons of [Afghanistan]." Apparently the screenwriters of the next Bond adventure sought technical advice from the British embassy in Kabul, so its very possible.
And indeed it is.
Morgan's involvement in a Bond film is very interesting to me. He's a very strong researcher, though he'd be the first to admit he'll also abandon that research to boost the drama if called for. At the very least, his fresh perspective is definitely welcome after Quantum of Solace.
Next question... who will they sign to direct? I expect we're a good six to twelve months from knowing.