Neil Marshall In Talks To Direct Predators?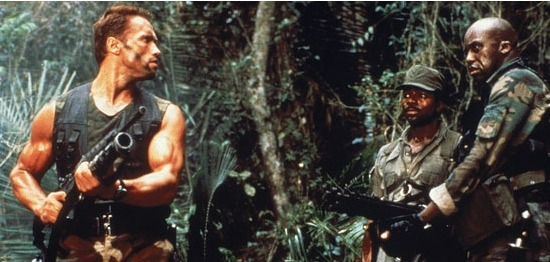 Update: As expected AICN has contacted Robert Rodrigez for comment on this rumor, and according to Harry, "Neil Marshall is one of about 7 names that Robert is looking at and meeting with right now." So it is not a done deal just yet.Neil Marshall is close to signing on the dotted line to direct Predators for 20th Century Fox, according to Bloody Disgusting, who obviously have sources close to this production.
Marshall broke onto the scene with Dog Soldiers, but the horror film The Descent gained him more mainstream attention a couple years back. His follow-up last year, Doomsday, was a critical and financial disaster, but his new movie Centurion seems a bit more focused. Still, I'm not sure about the choice. I'm sure we'll get a confirmation or denial real soon from AICN, as they have a direct line to Robert Rodriguez, who is producing the film at Troublemaker Studios.
Written by Alex Litvak, and based loosely on a treatment from years past penned by Rodrigeuz, the reboot is expected to expand on the universe of "both the Predators and other species live in." Rodriguez has also said that he wants to "feel free to walk to the Predators soundstage, pick up a camera and co-shoot the coolest scenes," but I really wonder if a filmmaker like Marshall would be comfortable with that kind of producer collaboration.
Discuss: Who do you want to see direct Predators? Is Marshall a good choice?