John Carter Of Mars Begins Shooting This November In Utah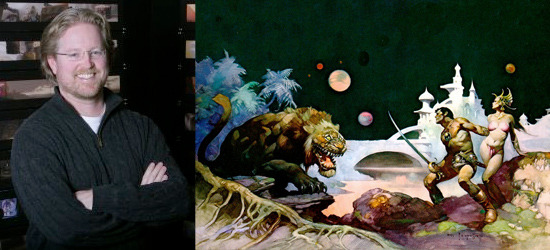 After many years in development, it appears that John Carter of Mars is gearing up to begin production. As you know by now, Finding Nemo and WALL-E director Andrew Stanton will be making his live action feature debut with an adaptation of Edgar Rice Burroughs' 1917 sci-fi fantasy novel A Princess of Mars. KLS is reporting that Disney has signed a deal to shoot part of the film in Utah. After the jump I also have exclusive info that Tom Cruise was circling the project for a short period of time.
The screenplay was written by Andrew Stanton and Mark Andrews with some revisions from Michael Chabon (Spider-Man 2). Stanton began interviewing prospective actors in January, and I even heard rumblings from two good sources that Tom Cruise was seriously considering the project at one point (although I've been unable to confirm these rumors apart from knowing he had meetings at Pixar about being part of a potential trilogy of films). Tom Cruise's representative was unwilling to comment on the matter. Whatever it was that Cruise was brewing over at Pixar's Emeryville campus, the actor decided it was best to move on to something else — James Mangold's Wichita.
Back to the shoot, Utah approved up to $5.5 million in tax credits, as Disney expects to spend $28 million in Utah when production begins in November. Stanton has previously stated that he wants to avoud the look and feel of Star Wars or any of its derivatives, and was seeking a "more naturalistic aesthetic." Utah definitely fits the bill.
Governor's Office of Economic Development Director Jason Perry says that the production will employ over 400 people full-time for seven-straight months, and that Disney believes the film could become its next big movie series, akin to Pirates of the Caribbean.
Thanks to Matt B and Dan H for the tip.