First Look: Zombieland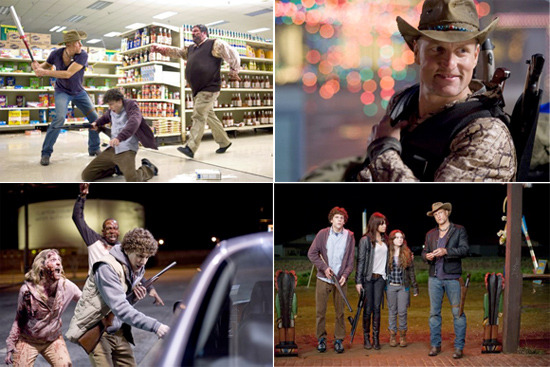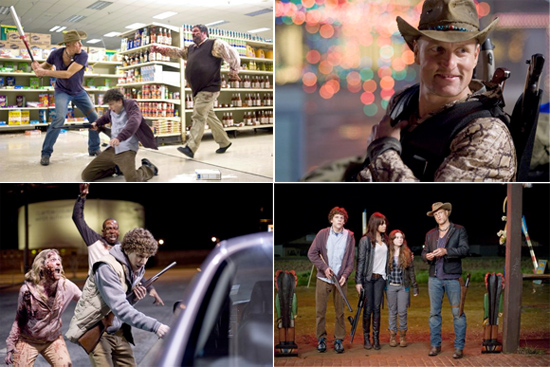 Sony has premiered four photos from Ruben Fleischer's zombie buddy comedy Zombieland on AICN.
Jesse Eisenberg plays Columbus, a teenage who has made a habit of running from what scares him.  Tallahassee (Woody Harrelson) doesn't have fears.  If he did, he'd kick their ever-living ass.  In a world overrun by zombies, these two are perfectly evolved survivors.  But now, they're about to stare down the most terrifying prospect of all:  each other. The film also stars Emma Stone (Superbad) and Abigail Breslin (Little Miss Sunshine).
I had a chance to visit the set of the film while the movie was shooting in Georgia. I wish I could share with you some of my enthusiastic thoughts about the film, but I'm under embargo.The film's teaser trailer will be attached to Year One. Head on over to AICN to see the photos in larger resolution. Zombieland hits theaters on October 9th 2009.