Gary Ross Writing Lance Armstrong Biopic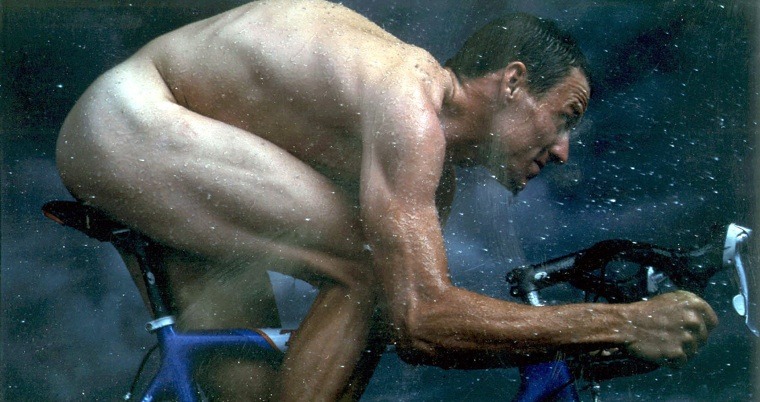 According to the Risky Business blog, producer Frank Marhsall has teamed screenwriter Gary Ross with the long-gestating Lance Armstrong biopic. "We knew Gary well from is work on Seabiscuit and thought he'd be perfect for this", said Marshall. Yeah, you know – a man and a horse and a man and a bike. I'm pretty chuffed with this news because, as I'm sure I would have told you before, I'm a big fan of Ross. Can't say I know too much about sporty cycling, though.
The film is to be based upon a 2000 biography, It's Not About the Bike which Armstrong and his co-writer Sally Jenkins jammed full of his life's many interesting stories. Both Matt Damon and Jake Gyllenhaal have reportedly been attached as stars for the lead role, though there's no current casting announced. Rather curiously, though, it seems that some filming for the film took place rather a long time ago...
Speaking to MTV over three years ago, Marshall described how some footage was captured for the film at the 2005 Tour de France:
I was there, and we shot on the last day of his seventh win last summer in Paris. We had six cameras going; it was incredibly exciting.
At that point, Marshall was intending to direct the film as well as produce, and the Risky Business blog reports that is still a possibility.
The steroid abuse allegations that have dogged Armstrong in recent years all postdate the publication of the biography, so they won't be featured in the film. Instead, we will see Armstrong's troubled childhood, his battle against cancer in the 90s and his remarkable cycling career. The sportsman himself is on board as a key collaborator, though Marshall claims to have told him that they won't be pulling any punches:
He's a participant; he wants to be a part of it, and I certainly want to have him there. But I told him, I'm not making a puff piece.
Ross' craftsmanship and imagination is likely to elevate this above prettty much any other man-on-bike film I can think of. Sure, there aren't a huge amount. Belleville Rendezvous, The Flying Scotsman, Breaking Away, Quicksilver, 6 Day Racer... any more?