Cool Stuff: Back To The Future Courthouse Square Wedding Cake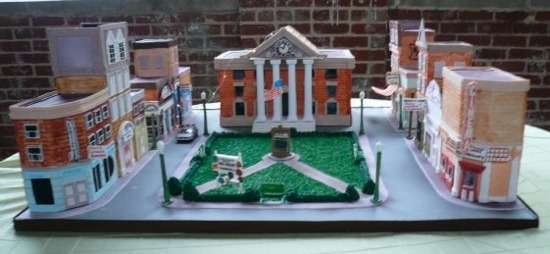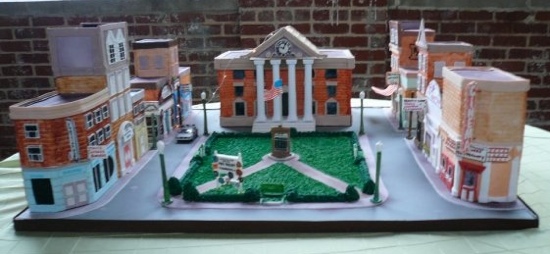 In a 2007 edition of Cool Stuff, we profiled a wedding cake that featured the bride and groom on top of a DeLorean time machine. If you read the site regularly, you probably know I'm obsessed with Back to the Future. Yes, I own a hoverboard (don't ask if it actually hovers), a flux capacitor, among many other geekarific tributes to the original film. I can't imagine that many Brides would allow their Grooms to order a Back to the Future-inspired wedding cake. In fact, I thought the cake at the above link was going to be the only one I'd ever see. But another cake has emerged.
/Film reader Tony J got married a couple weeks ago, and his wedding featured a new Back to the Future-inspired wedding cake. But this time around, its not an edible DeLorean, but instead Hill Valley's courthouse square. The cake was designed by Caryn's Cakes in Atlanta, and the Clock Tower is made out of red velvet cake. More photos after the jump.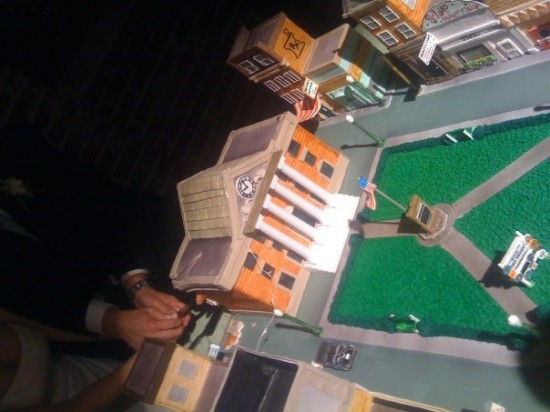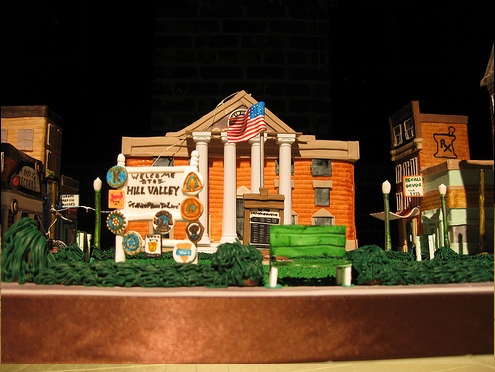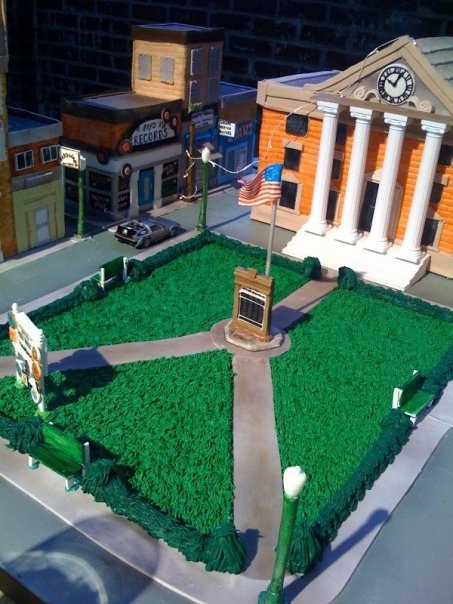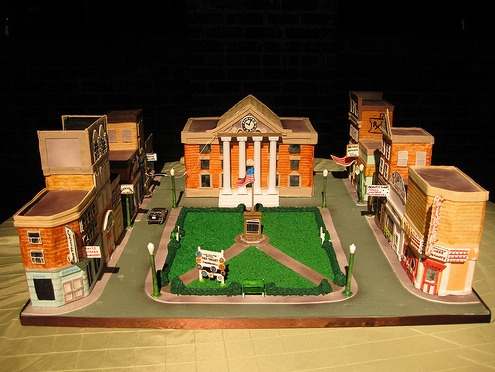 Cool Stuff is a daily feature of slashfilm.com. Know of any geekarific creations or cool products which should be featured on Cool Stuff? E-Mail us at orfilms@gmail.com.