/Filmcast Ep. 54 - The Hangover (GUESTS: Jeremy Renner, Katey Rich From Cinemablend, Jesse Thorn From PRI)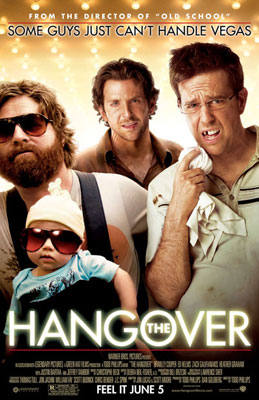 In this episode of the /Filmcast, David Chen, and Adam Quigley ponder the implications of drastic changes to The Warriors, complain about different versions of movies in theaters, remember cinematic versions of Shakespeare plays, and mourn the loss of a beloved actor. Special guest Katey Rich joins us from Cinemablend and Jesse Thorn joins us from The Sound of Young America. Also, Dave interviews actor Jeremy Renner from Kathryn Bigelow's upcoming film The Hurt Locker.
You can always e-mail us at slashfilmcast(AT)gmail(DOT)com, or call and leave a voicemail at 781-583-1993. Join us next Monday at 9PM EST / 6 PM PST at Slashfilm's live page as we review The Taking of Pelham 123.
Download or Play Now in your Browser:
Subscribe to the /Filmcast:
Shownotes
Introduction
What Have We Watched
Katey Rich (01:55): Parks and Recreation, Borat, Taxi to the Dark Side
David Chen (14:54): Eastern Promises
Adam (17:43): Land of the Lost
Bonus Interview
News Discussion

Featured Reviews
Credits
A big thanks to our sponsor, Bonaroo.co.uk (use the code "filmcast" for free shipping to the U.S.!)
Contact us at our new voicemail number: 781-583-1993
You can donate and support the /Filmcast by going to www.slashfilmcast.com and clicking on the right-hand side "Donate" links!