High Res Photos: Disney's The Princess And The Frog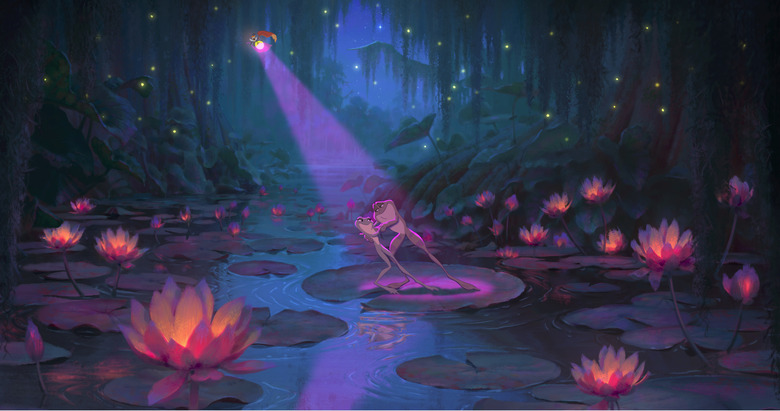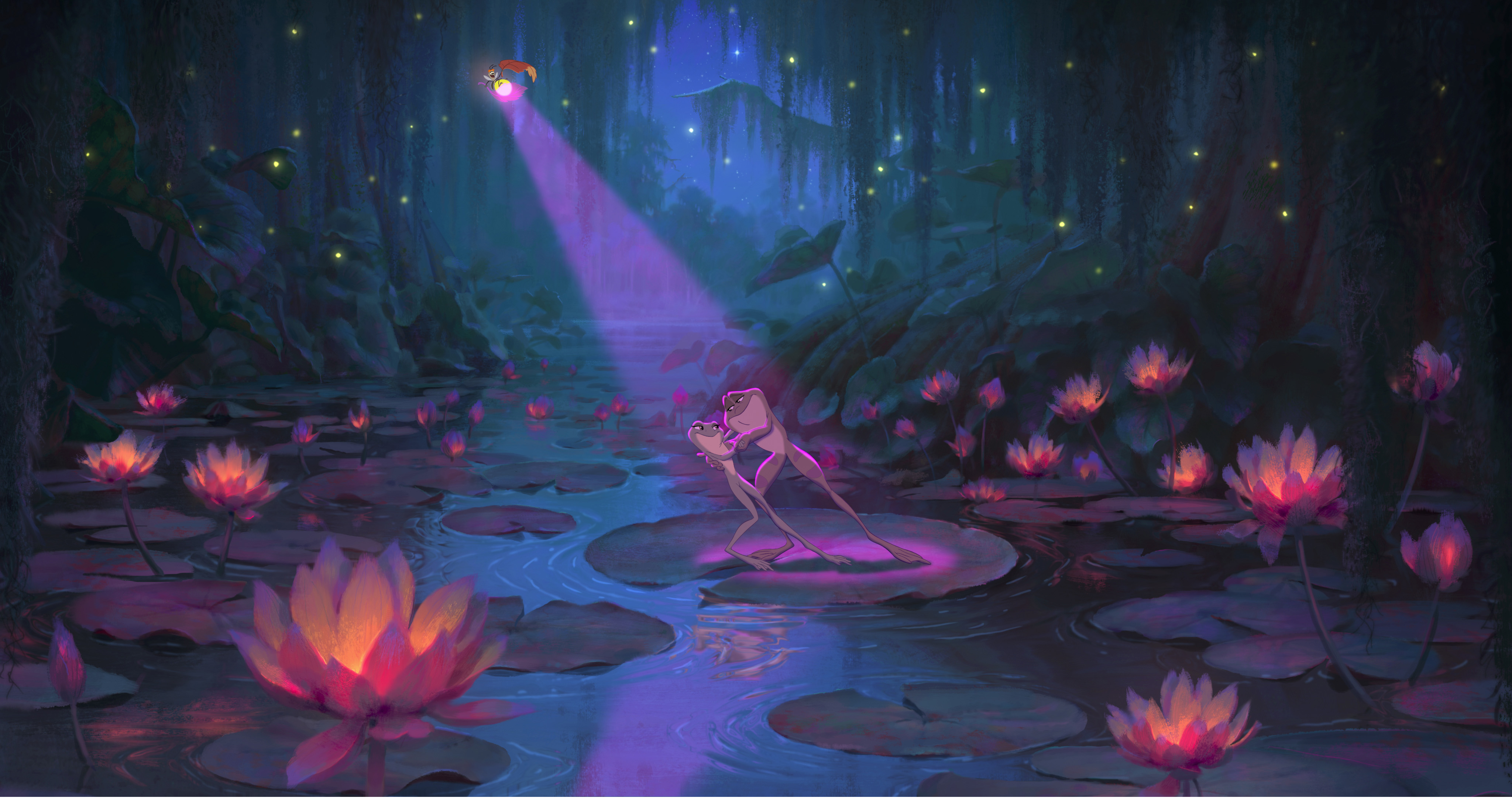 Walt Disney Animation Studios has released a batch of new images from The Princess and the Frog. This is Disney's return to hand-drawn animation, a new take on E.D. Baker's novel The Frog Princess (which was actually the original title of the film). If you haven't seen the theatrical trailer, check that out here. The new images that Disney has released are just so beautiful and stunning, they beg to be viewed in high resolution. I've included the 4000 pixel wide digital files. Click on any of the images after the jump to view them in super high resolution.
The photo above shows Naveen dancing with Tiana, who has been transformed into a frog, while Ray the firebug provides the mood lighting.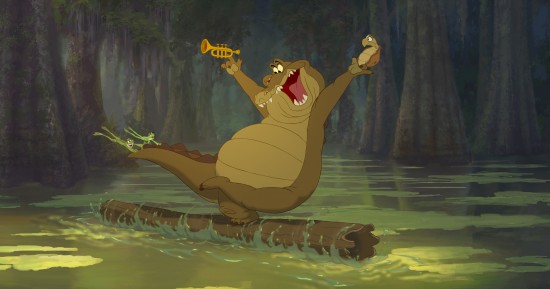 A soulful singing crocodile named Louie takes Naveen and Tiana for a ride.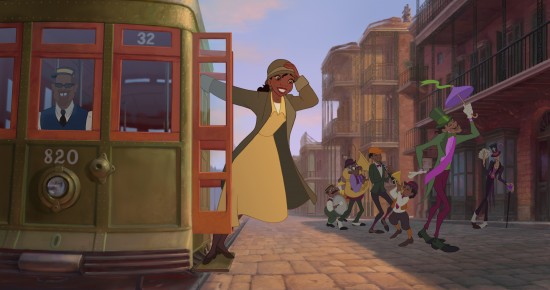 A pre-transformation Tiana in New Orleans' fabled French Quarter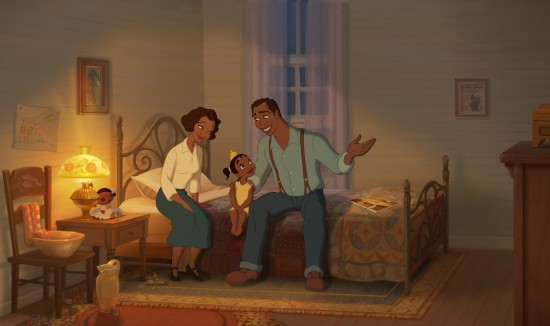 A young Tiana with her parents, Eudora and James.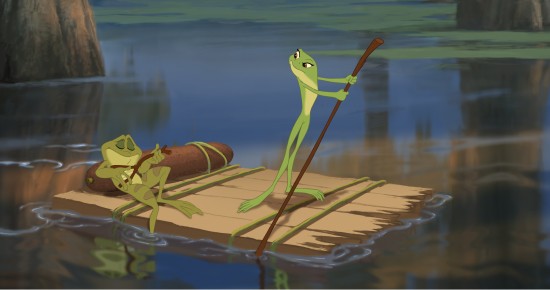 The Walt Disney Studios continues its fairy tale legacy in animation by taking moviegoers on an all-new "once upon a time" musical adventure. Set in the legendary birthplace of jazz – New Orleans, The Princess and the Frog will introduce the newest Disney princess, Tiana, a young African-American girl living amid the charming elegance and grandeur of the fabled French Quarter. From the heart of Louisiana's mystical bayous and the banks of the mighty Mississippi comes an unforgettable tale of love, enchantment and discovery with a soulful singing crocodile, voodoo spells and Cajun charm at every turn.
Featuring the voices of Anika Noni Rose (as Princess Tiana), Oprah Winfrey, Keith David, Jim Cummings, John Goodman, Jenifer Lewis, Bruno Campos, Michael-Leon Wooley, Peter Bartlett and Terrence Howard. Directed by and based on an original story written by Disney's acclaimed filmmaking duo John Musker & Ron Clements (The Little Mermaid, Aladdin, Hercules). Scored and music written by Oscar®-winning songwriter/composer and New Orleans native Randy Newman (Toy Story, Monsters, Inc.).
The Princess and the Frog hits theaters with a limited run in New York and LA starting on November 25th, followed by a wide release on December 11th.
via: Ropes of Silicon